Rural Makers Project | Anceu 2021​

We love contributing to people in our community, so we developed Rural Hackers.
Rural Hackers it's an initiative developed by the community of Anceu Coliving, an international network of professionals who want to create an impact in the rural environment.
They are all hackers in a broad sense. Hacker is a person who wants to make changes.
It is an initiative to promote the revitalization and generation of communities in rural areas to overcome the challenges they face:
Emigration of young ages due to lack of opportunities
Rural exodus
Ageing population and
Digital divide
And so the Rural Makers project was born.
What are Rural Makers?
Rural Makers is our grain of sand to promote rural innovation.
The aim is to develop simple technological solutions in rural communities.
This project was conceived between the maker Edouard Renard and Anceu coliving.
it's a one-week project
It is part of the Makersxchange and Creative Europe EU in collaboration with the European Creative Hubs Network, a network we are members of.
Also, it was a pilot policy project, co-funded by the European Union, that aims to define and test policies and actions supporting the mobility and exchanges of experience between the cultural and creative industries, creative hubs, maker spaces, fab labs, and formal and non-formal learning.
See all Rural Makers active projects here​
There were three creative sessions between the community of Anceu Coliving and people from the village to generate ideas and co-design the technology based on the needs detected by both groups. We came up with several proposals.
Thanks to one of our colivers, we had an impactful brainstorming.
Based on detecting our positive and negative emotions first, we identified the challenges we face here in Anceu Coliving to help Edouard come up with a tech solution.
Edouard Renard is from France, a digital nomad who travels worldwide while working in the Software Engineering field and creates online courses for people who want to learn how to do the same.
You can check his online courses here.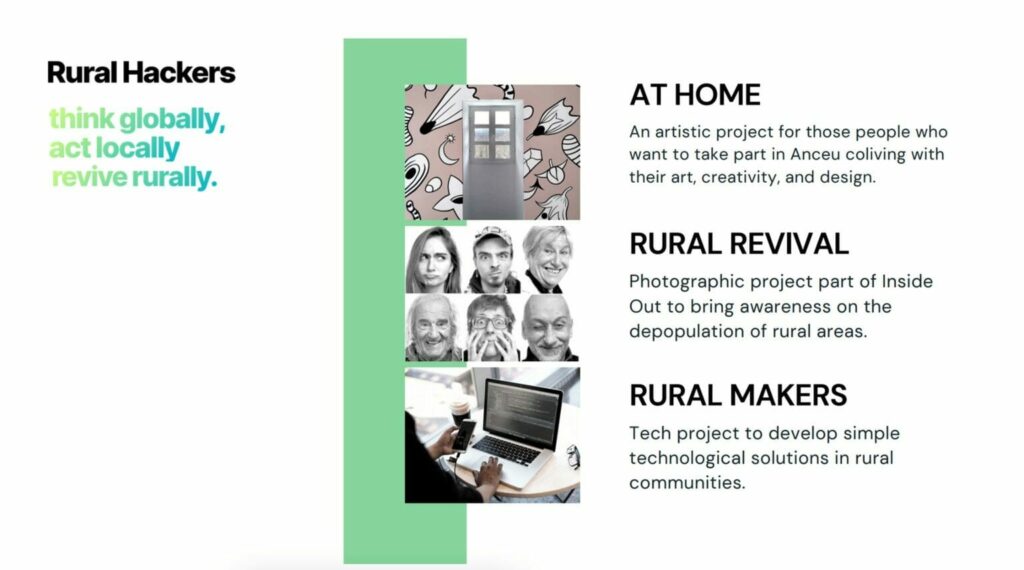 Meeting sessions with our colivers​
After our internal brainstorming session in Anceu Coliving, we met with the people from Anceu Village.
We discovered what is the problem they face currently and how we can help through Rural Makers:
The problem: Water consumption in small villages
In Anceu (Galicia), there is no easy way to detect if there is a leak or excessive water usage. Someone has to check each counter manually. If a leak happens, weeks can happen before it is detected, leading to water shortage in the summer.
So we devised a technological solution: measuring water usage in real-time to detect anomalies.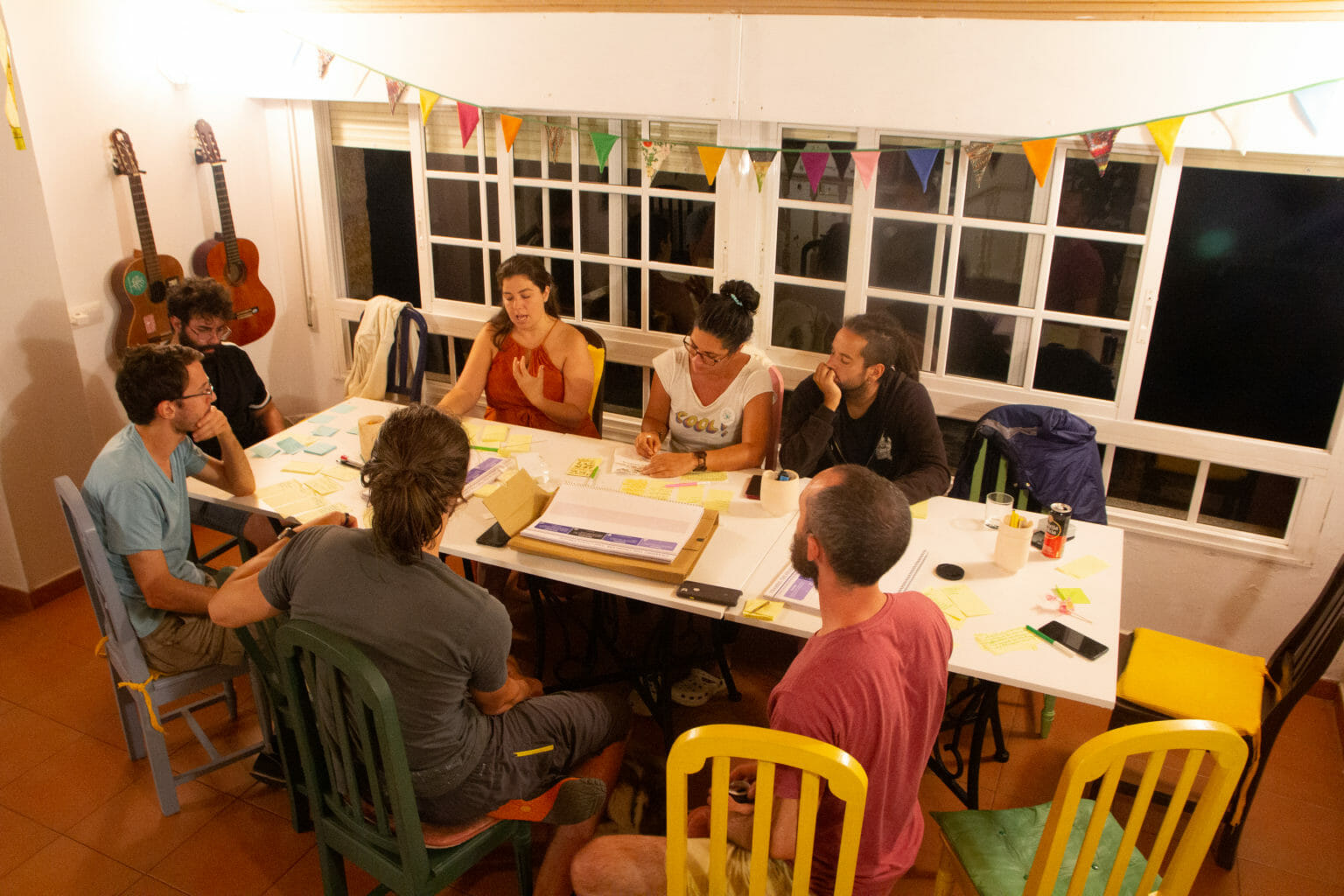 Meeting with the people from Anceu Village​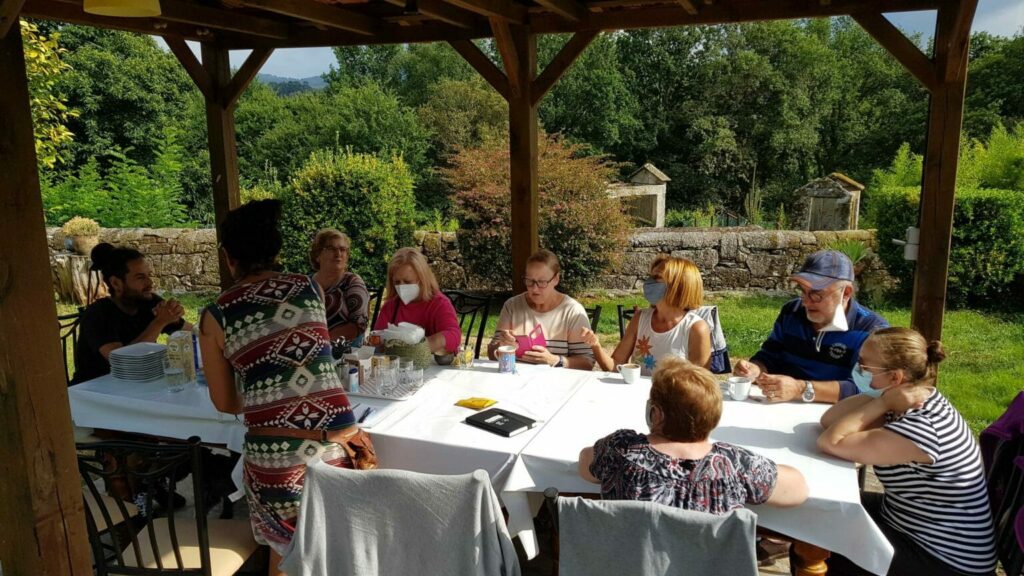 And finally, we came up with a technological solution: Rapid prototyping technologies (Arduino, Raspberry Pi, etc.) Edouard and Agustin developed a proof of concept to frequently send water measurements for each counter, in real-time, to a cloud server.
This will lead to a web page where water consumption can be checked and leaks found in hours/days, not weeks/months.
Check the video below to see how our coliver Edouard found a solution and to understand more about how this project works: