There are plenty of activities outside of Anceu to fulfil your curiosity about Galicia​
Is it true that a lot of activities are going on inside the coliving, especially in the summer when colivers are transitioning almost every week?
Whenever new colivers come, we are curious about who they are as a person, their passions, or what they would like to share with us.
Almost every 2 or 3 days, we organize inside the coliving all kinds of activities and gatherings, from Crypto-Nights to Deep Sharing conversations about food, how to open up businesses or start-ups, and how to build online courses and websites.
But for those curious about exploring Galicia's beautiful places, or to find out about local people here, or food to the culture, this place is spirited with life and secrets waiting to be discovered by explorer colivers.
Tia Ni – Gaxate​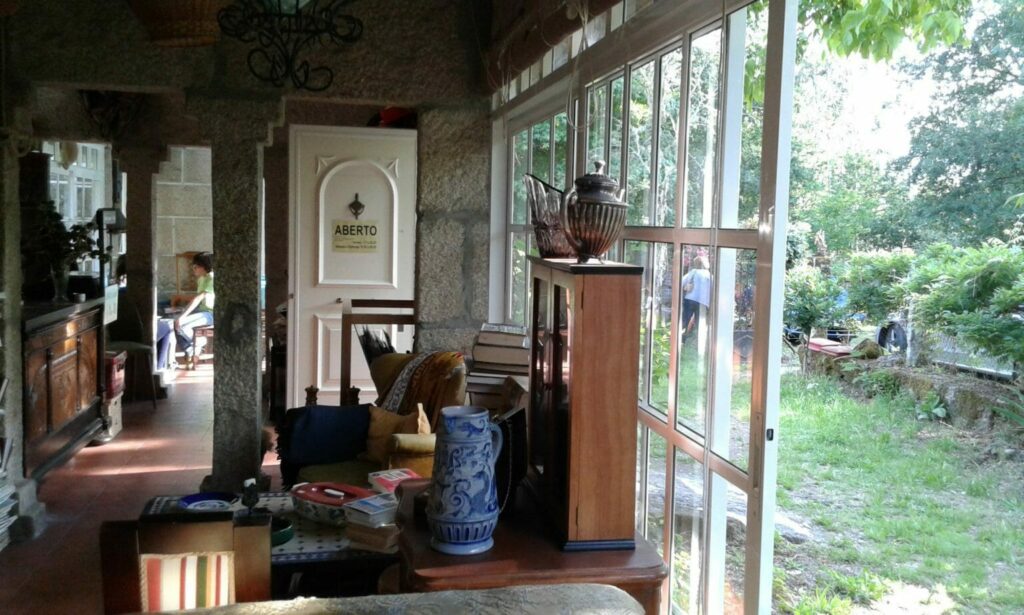 Tia Ni – Gaxate is a different kind of space. Bookstore, art gallery, CDs, pieces of vinyl, all sorts of activities from gatherings and conferences, in this place you can go and stimulate your imagination and fulfil your curiosity about art, music, and literature.
If you want to visit them, you can find them here: Facebook Page.
Nandini's place​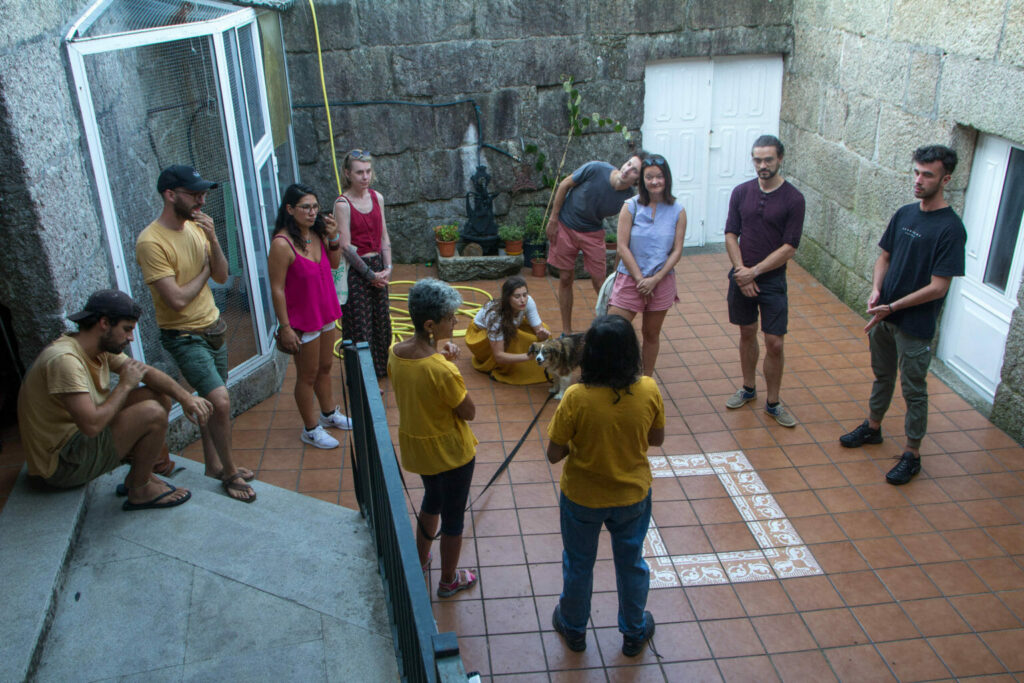 Nandini is a lovely and unique woman from India who lived in the United States for many years as a chemistry teacher.
Now her goal is to create an open space for people to develop initiatives in the area. It will be Yoga, Dancing, Food Workshops, Music Festivals, and many others.
She believes in building community and is open to people bringing their ideas and contributing.
Sol-Fa-Mi Association​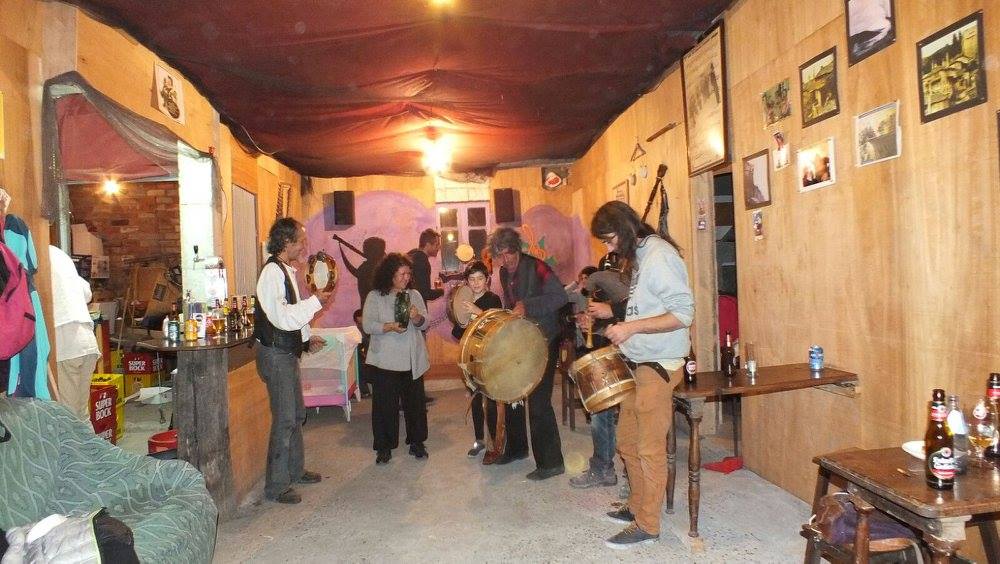 Solfami Association is truly a unique and authentic place of Ponte Caldelas. This is what our colivers say when we go there.
It is a local business build-up by local people of Anceu, Pontecaldelas, and people from around villages that organizes weekly live music concerts with local artists, theatre and humoristic events, special cooking nights, or artistic events.
This place's magical because if you get the chance to visit it and be among the local people here, you will feel welcomed. You will experience what it is like to eat, dance, sing and speak with the locals and learn more about the area's culture and folklore.
The highlights of the place are not only the live music events they have but the incredible and delicious food you can eat here. So if you are looking for a place where to eat good food, you have to try this place, because they invite proper chefs to create unique dishes.
It is a go-to place, and you will probably feel like visiting it more than once.
Here you can find their Facebook Page and what are current events.
Albergue Jamarte​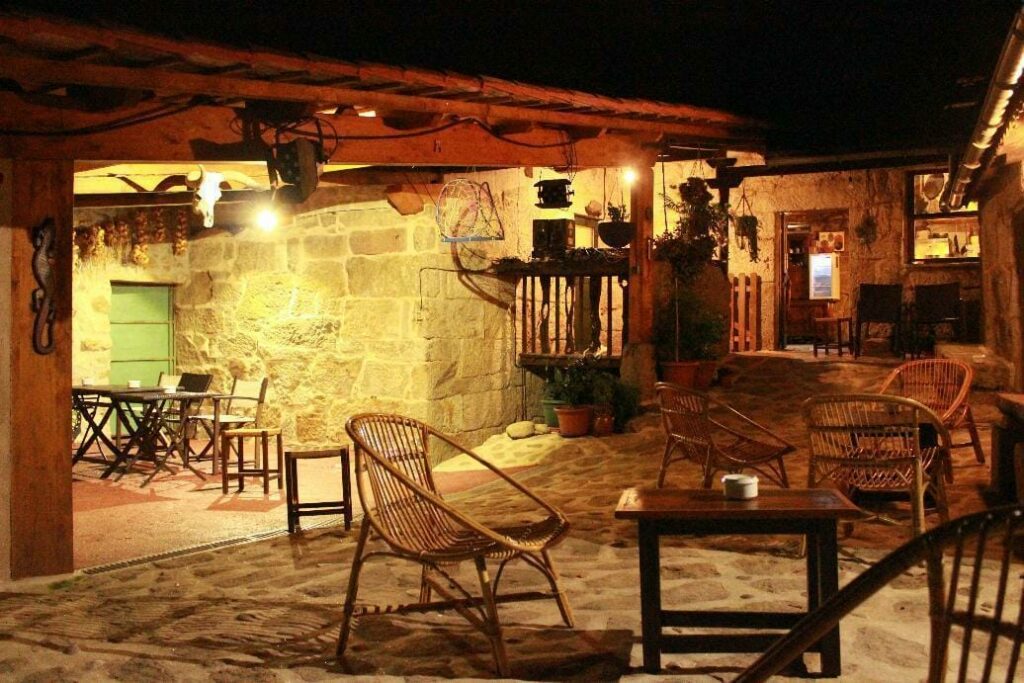 In the middle of nature and located in the village of O Verdugo (Taboadelo) is the Jamarte Hostel.
It belongs to the region of Ponte Caldelas and offers the tranquillity of the rural with the comforts of being close to the urban centre, 4 km from the establishment.
In an artistic environment, you can enjoy a concert on weekends. Also, eventually, you may be surprised by a Jam Session (hence the name Jamarte) while you have a wine or a craft beer.
You can also walk around and visit the San Vicente oak grove and the Verdugo river, where you can find old mills and bridges. It is also ideal for horse riding, hiking, and even canyoning.
The Verdugo River, with areas suitable for swimming, is just 5 minutes away on foot.
The venue has an audiovisual activities room with a small stage for performances, sound equipment, a projector, and a screen, ideal for all kinds of presentations.
It also has green areas and an interior patio with typical Galician architecture where you can enjoy summer afternoons.
It has its organic garden and a greenhouse where vegetables are grown that can be tasted in the hostel's dining room.
You can visit their website here and find more information.