Healthy Co-Cooking is born at Anceu Coliving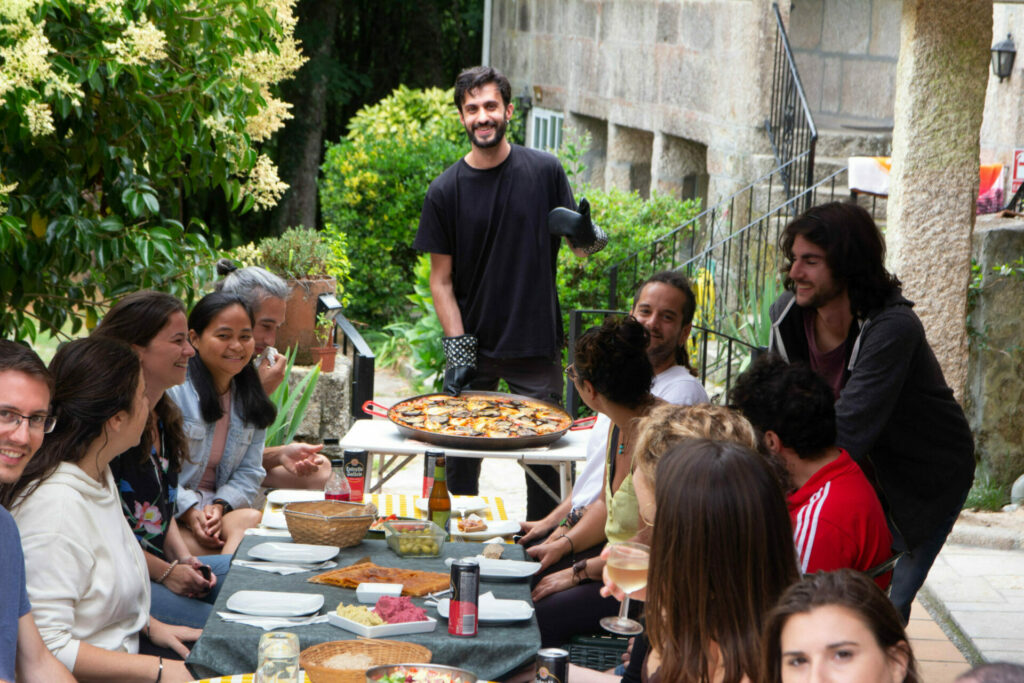 Anceu is a home. A home where people in it colive. From Monday to Friday, we have dinner together. It is a fantastic opportunity to get to know each other.
This new season we are developing a Healthy Co-Cooking project. We explain what it consists of, why it is born and how to put it into practice in your coliving or any communal life.
How our communal dinners work​
Since September 2021, thanks to a proposal from our coliver Maru, we decided to start making everyday dinners from Monday to Friday. So this is how we do it:
We cook in teams – for example if we are 15 colivers in the house, and we have dinners five days a week, then we will pair in groups that cook for everybody else. Teams are randomly picked, but an Anceu member or a 'captain' will always be in the unit that will help with logistics or any other support. So, if I cook on Wednesday this week, the next time I need to cook will be next week, and until then, I can enjoy what other teams will cook at each dinner.
It costs 15 Euro/week for all five dinners.
Dinners are voluntary participation; you will participate only if you want. You can choose some weeks to be part of the everyday dinners and other weeks not. It is up to you.
Mondays, we have "Up-Cycling-Dinners", where we cook with the leftover ingredients from the previous week, so we don't waste any food.
Gastro experiences bring us good things.​
Dinners together have allowed us to get a lot of benefits in the coliving:
The important thing about the cooking process is not the result. It is your connection with your team from a simple task like chopping onions or splitting cheese. We have fun and enjoy the stories of the people.
These culinary meetings let us discover things about other cultures. Thanks to Ben from the Philippines, we learned about the halo desert. Thanks to Edouard, we found the Welsh of Lille. Thanks to Maru, we got to know the areas of Colombia.
Dinners allow us to learn how to cook from great chefs such as Nona from Italy, Granero from Spain or Nandini from India.
You only cook once a week; the rest, you enjoy the comfort of other teams cooking for you and no more thinking about what to cook.
According to one of our values, no waste, everyday dinners help us avoid waste. Unfortunately, everyday we have a leftovers dinner.
But life isn't all peaches and cream.​
Dining together has a lot of positive effects. However, we have also experienced negative ones. We will tell you about them:
We have not developed balanced meals.
We have overeaten with carbohydrates and sugars.
We have not had an adequate consumption of fruits and vegetables.
We have uncontrollably consumed meat and fish.
We have eaten a lot of pasta and rice, which does not promote proper digestion.
The impact on our health has been evident. For example, our visceral fat levels have increased, and the quality of our sleep has decreased.
Healthy Co- Cooking is born; we are what we have for dinner!​
To improve, we have been working closely with a colleague. She is Monse Torres, a nutritionist from our region. Thanks to her, we have come up with a proposal for a balanced dinner plan for our coliving community, starting on March 2022.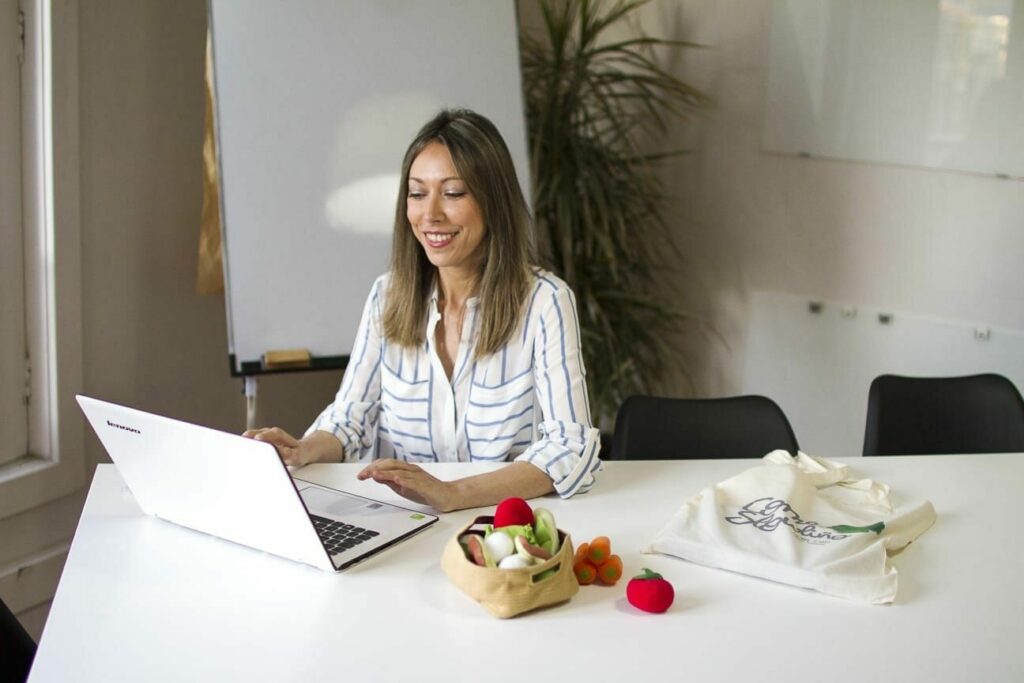 We will do it through 3 tools:
1. Healthy Guidelines: we have a specific base of essential tips and tricks:
Prioritize a protein-rich food on your plate and a portion of vegetables that takes up around 50% of the scale (they can be raw, cooked, baked, mashed, or sautéed…).
Foods made with cereals (bread, pasta, etc.), if eaten at dinner, should be eaten in small quantities and their wholemeal version. These should preferably be consumed in the first half of the day as this is when our organisms will use them more easily.
Dessert is not necessary at dinner, but a piece of fruit or a natural yoghurt is recommended if you are hungry.
Avoid fried, battered, refined foods, sausages, and sauces with high fat and sugar content, as well as soft drinks and juices.
2. Weekly protein plan: we will have a specific protein for every day of the week, like eggs on Mondays, legumes on Tuesdays, and seitan on Wednesdays…
3. Co-cooking Recipe Book: we have created a recipe book of ideas for healthy dinners thanks to the inspiration of Monse's recipes to look for creative proposals. Also, we include healthy products you can find in our supermarkets or local shops.