What's a pet and dog-friendly rural coliving space? We announce it on our website, but we don't explain it much.
Opening a coliving space wasn't an easy task. To do it, I asked for all the help I could. I contacted Meliana Salim one year ago to help me with Anceu's website and social media. After a few talks, I knew she would be the one to hire. We've been friends for years, so we know each other. She understood from the beginning what Anceu's coliving was going to go.
Allowing pets was one of the points that we talked about since the very beginning. Meliana, as a dog lover, mentioned to me on the first day that Anceu had to be a pet-friendly space. I've never been the biggest fan of pets, and I hated them, so I agreed. There was nothing to lose.
In June, when I did the first test of the space with the Arroelo family, I allowed them to bring their pets. So they got them, and that's when I realized that pets, or in this case, dogs, could cheer the place up. The first dog coliver in Anceu was Lucky, Africa's dog. The dogs were welcomed in the common areas and rooms if they knew how to behave. Even the kitchen if they wouldn't be eating stuff around. These small things make a rural coliving space a dog-friendly one.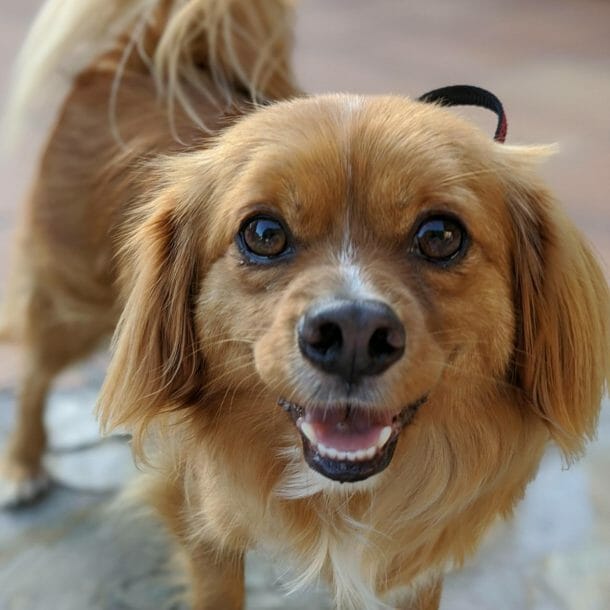 Pandora comes into the scene
In November, I fostered Pandora. Pandora is my dog, a new pet part of the Anceu family. Pandora's arrival even changed more things. First, Pandora made me a dog lover, so Anceu became even more relaxed with dogs. They could be everywhere in the coliving space, including sofas or wherever they wanted to be. Those small steps started what I am proud to have: a dog-friendly coliving area.
Olalla and Ada Intervenciones​
Olalla from Ada Invervenciones started coming to Anceu Coliving to train Pandora weekly. Ada Intervenciones is a natural education company that improves people's lives through nature, animals, and interests. They seek the resources in the environment to generate the motivation and interest necessary to grow, learn and evolve. They also do animal-assisted interventions at a therapy, socio-educational level, and through other types of activities. Among their projects, you can find Proyecto Xesta and Proyecto Terra.
She visits Anceu Coliving for at least one hour every week to continue Pandora's training to be a therapy dog. When I learned about therapeutic dogs, I knew I wanted one of them. Therapy dogs assist in treating older adults, disabled or sick people in improving their mental or physical functions. For example, with the participation of therapy dogs in the treatments, patients have been known to recover their loss of memories and regain the movement of their hands or feet.
Pandora's had a rough life. When Pandora was five years old, her owner passed away. Her owner's family didn't want to take care of her. She stayed in a shelter for almost two years and was fostered three times. Three times was given back. For those reasons, Pandora suffers anxiety by separation. That was my main reason for bringing Olalla to train her, but seeing her potential, she'll be a therapy dog.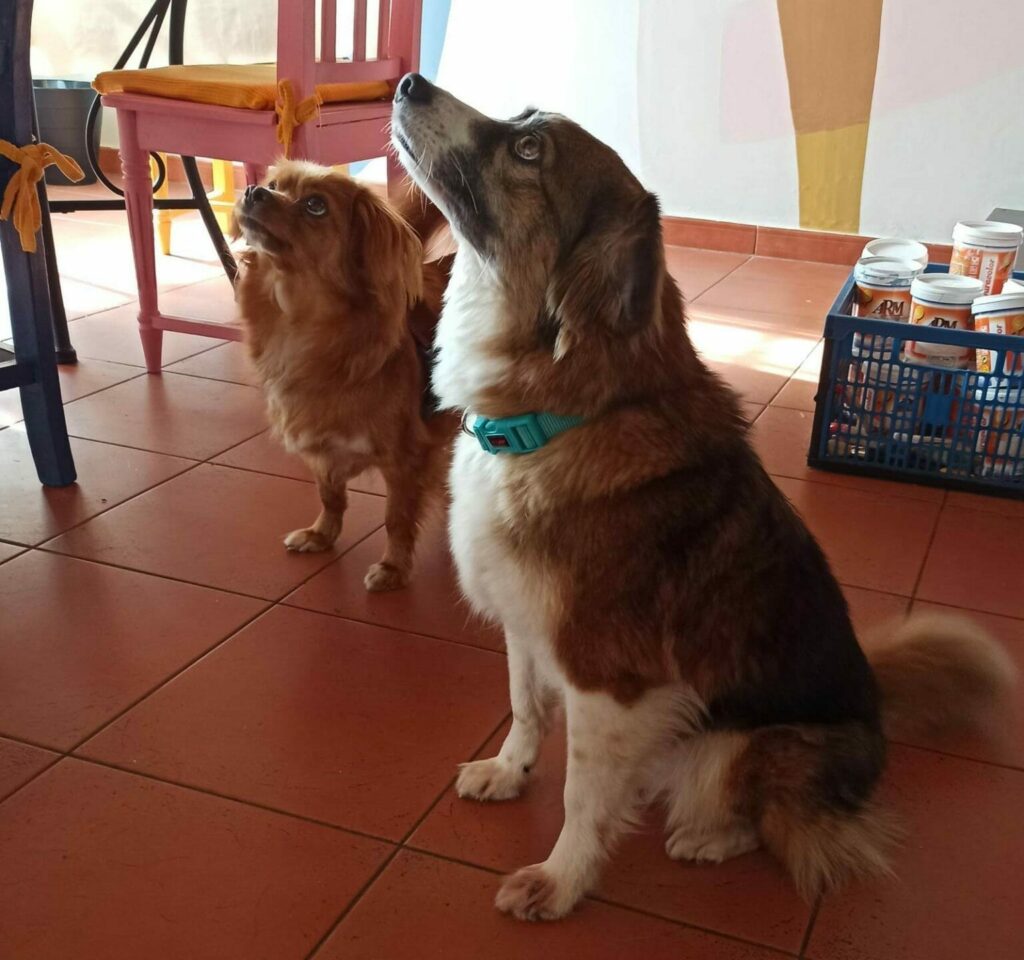 New dog spaces​
I've seen more colivers wanting to adopt a dog because of all the improvements Pandora has achieved. First, she was a frightened dog who wouldn't be separated from me, and now she's as independent as a 3-month fostered dog.
With Lucky and Pandora around, we created more spaces for the dogs to chill out. Now, just in the common areas, they have more than four different beds to lay and rest. So, as you can imagine, pets have plenty of places to relax.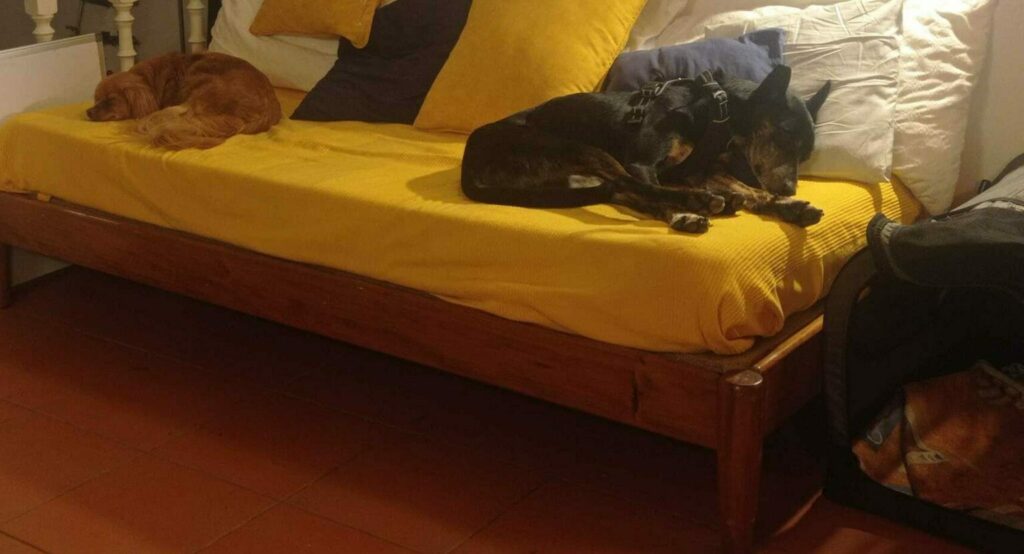 Novo Monde and Os Palleiros​
Both Pandora and Lucky were adopted in Os Palleiros. Os Palleiros is a local shelter in Pontevedra. Because of that, we have a good relationship with them, which makes sense as a local impact initiative. This good relationship was handy when Fabienne and Ben from Novo Monde decided to adopt a dog.
Ben and Fabienne had been thinking about adopting a dog for a while. After a short time in Anceu, they realized they had a trainer that came every week, a pet-friendly space, and a friendly shelter. Those were enough reasons to go for dog adoption.
Os Palleiros organizes weekly walks with the dogs, where everyone is welcome. We took advantage and went for it so Ben and Fabienne could check recommended dogs from Olalla. They fell in love with Wichy at ( almost ) first sight. So, as you can imagine, Winchy is also part of the Anceu dog community.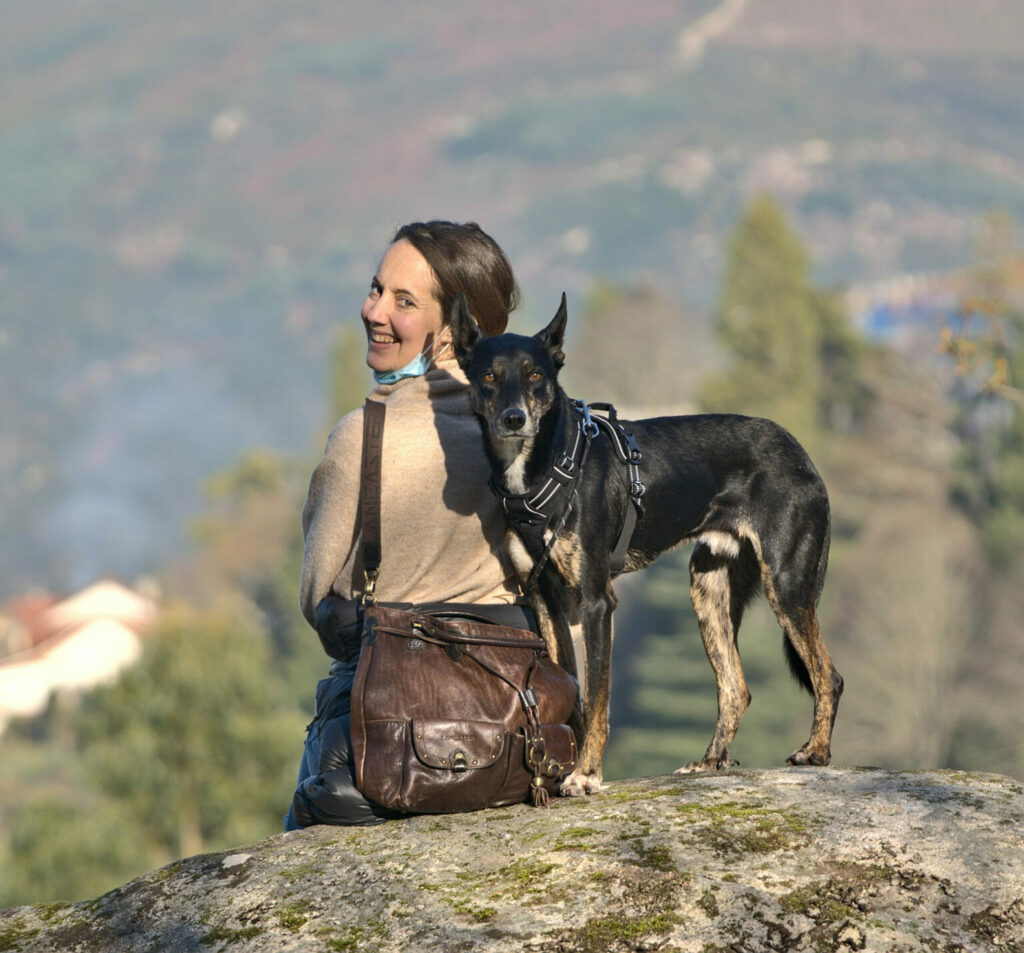 Dog-friendly coliving space​
Wrapping up the story behind this post, I just wanted to write and show that Anceu is a space for dogs and pets. You never know what the future holds, but I'm pretty sure this will not change. Anceu will always be pet-friendly.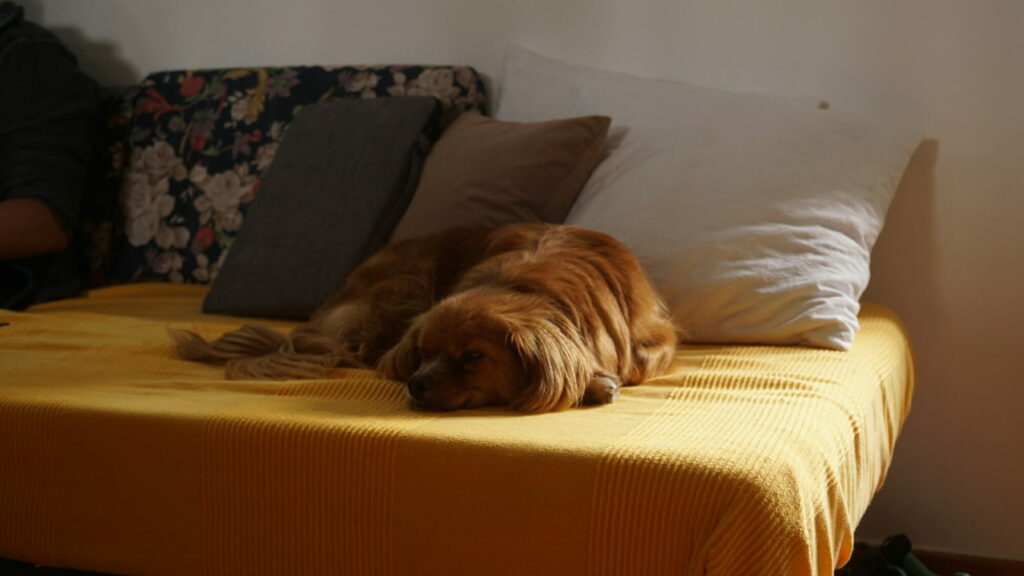 ---
Anceu coliving. Pet-friendly and dog-friendly rural coliving space​