Rural Hackers is based on the power of inspiration. We aim to create a place where you can find people who become your reference for change.
We seek to move towards a more just and equitable society where all people can develop integrally. Our mentors are a fundamental part of this change; they share their expertise to support the realization of our ideas.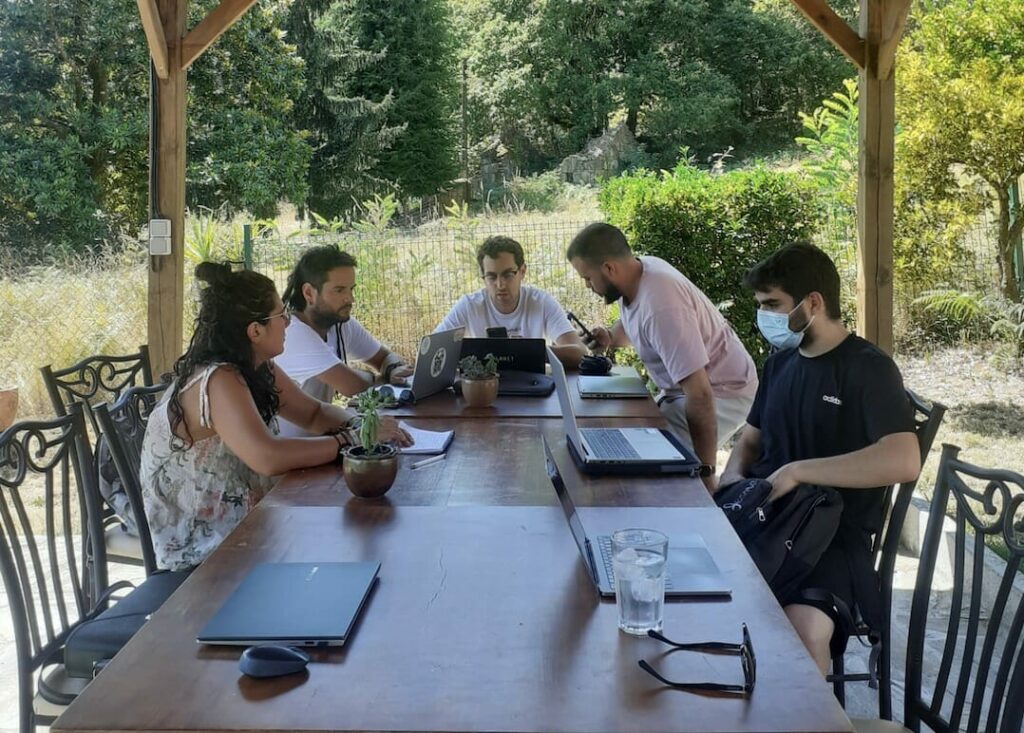 New Ways Of Learning
TECH LEARNING
The learning process is personalized. The participants learn technology according to their level and interests.
MENTORING SUPPORT
Members of the Anceu Coliving community and its partners support the students in their tech and professional development.
RURAL CHALLENGES
Each participant develops a project to help rural development.
DO ACTION HACKATHON
We are part of the organization of the first Do Action Hackaton with WordPress. We help charitable organizations with their online presence. It will take place in Pontevedra as part of the WordPress Camp on Friday, 23rd September. You can already register at this link: HERE.
INTERNATIONAL COMMUNITY
Members of the Anceu Coliving community and its partners support the students in their tech and professional development.
CREATIVE COMMONS
All our materials and methods are based on the Creative Commons license; we love to share and support new initiatives. Creative Commons (CC) is an internationally active non-profit organization. This organization provides free grants for creators to make their work available to the public.
What are some activities our international community helped our Rural Hackers students with​:
Video gaming with Jordi Roca
One of our colivers, Jordi Roca, is the video game creator of Everhood. He shared his inspiring life story of dropping school at 15 to pursue his dream as a video game creator. He shared his seven years of trial and error story and what it took him to succeed. The primary purpose for our students was to get inspired by Jordi's account and to play his game. This day was a total success! After this moment, our youngsters felt encouraged to share their big dreams and not be afraid to dare that high.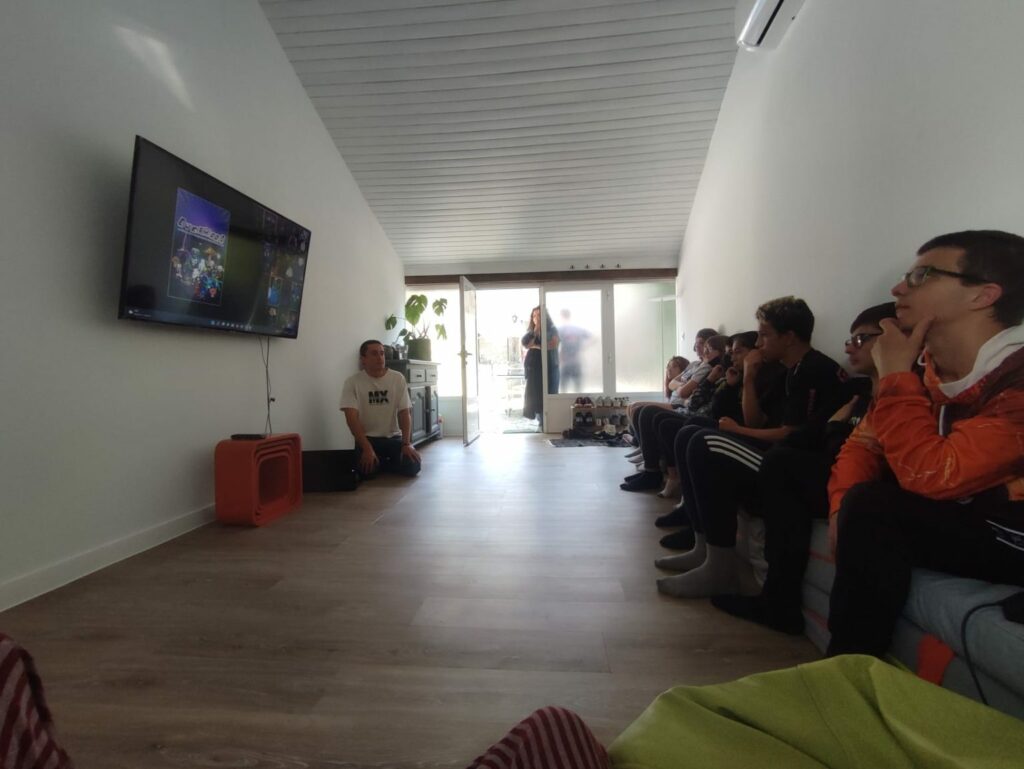 Pottery with Maria
Our interior designer, Dr LivingHome, created one day a pottery workshop where colivers and a couple of interested youngsters could join.
One day, our students spent an hour doing Zentangle, a meditative and freestyle drawing – where they enjoyed disconnection from their day-to-day, living a new experience surrounded by nature and beautiful people;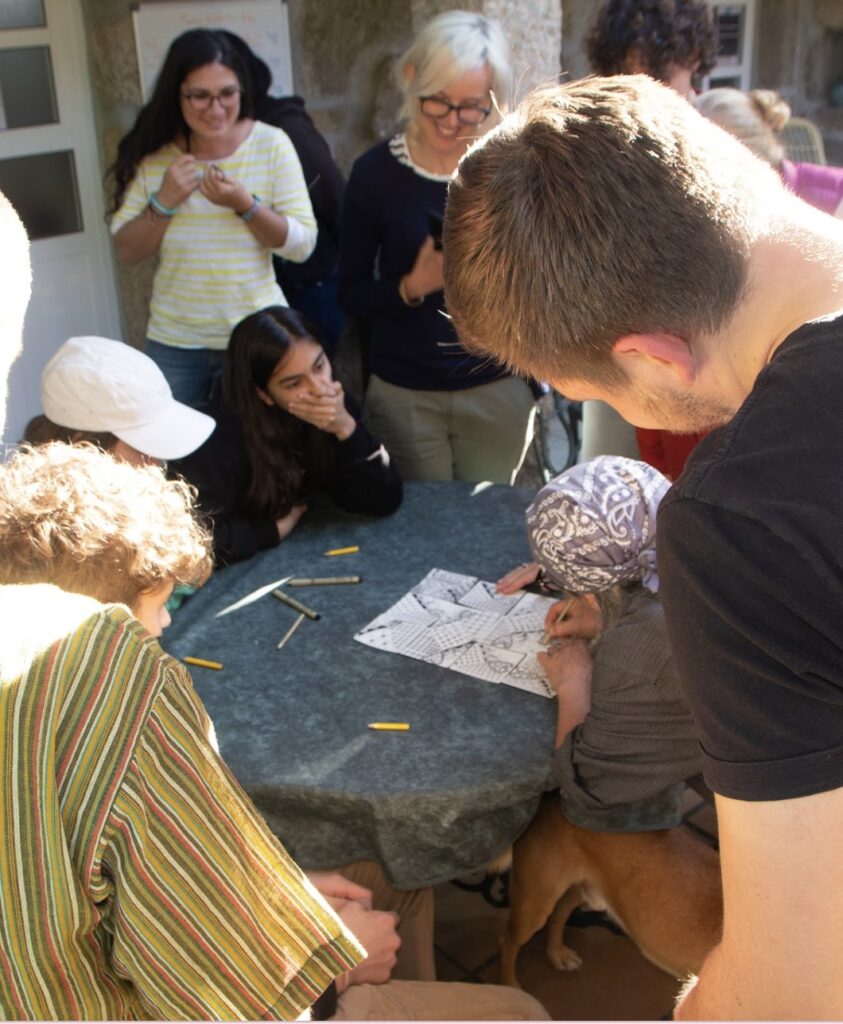 Robotics with our colivers and students Ivan, Edouard, Agustin, Pablo and Carlos – They run different robotics and technology programs.
Pablo, Ivan and Carlos are working on the prototype water consumption in small villages. Check more here: Rural Makers. Ivan is working on developing an intelligent chicken house using robotics. He developed a bright room that controls temperature and humidity levels. On this project, Agustin and Edouard are the mentors helping him with the learning process.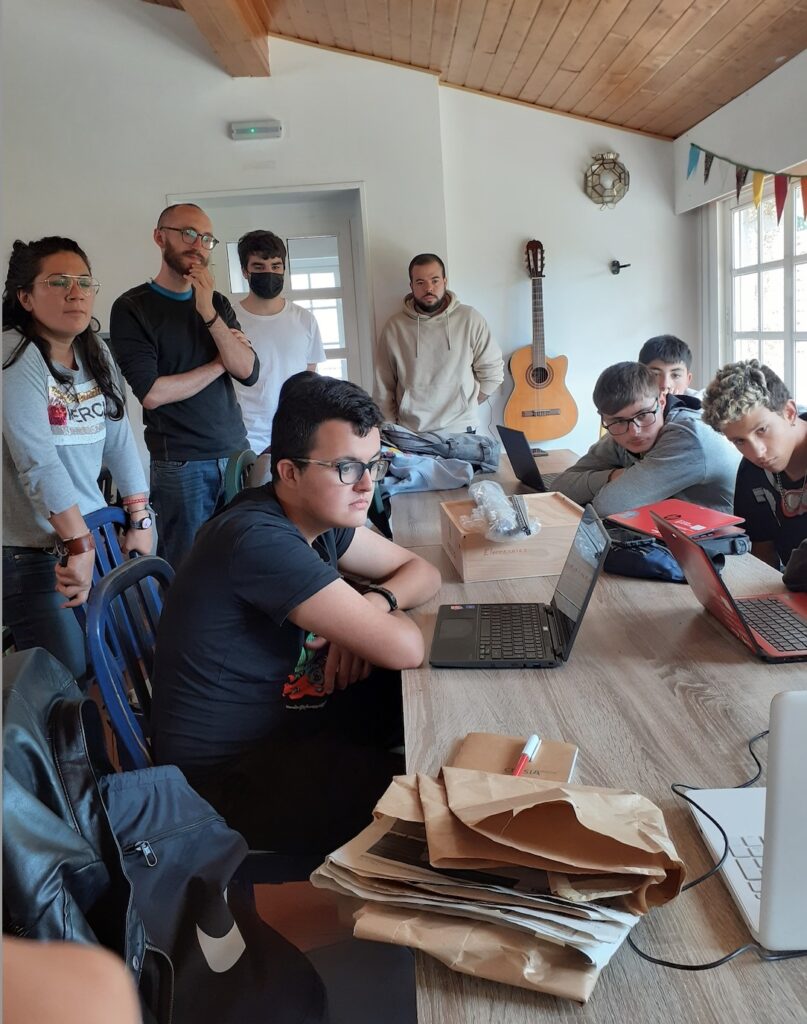 A New Way Of Learning with our colivers
In one of our sessions of Rural Hackers, we asked our community if they would like to share their life experiences with our students. We created different groups that sat at other tables. For about 15-20 minutes, our students would find out more about each of our colivers and ask questions that they would like to find guidance or answer to;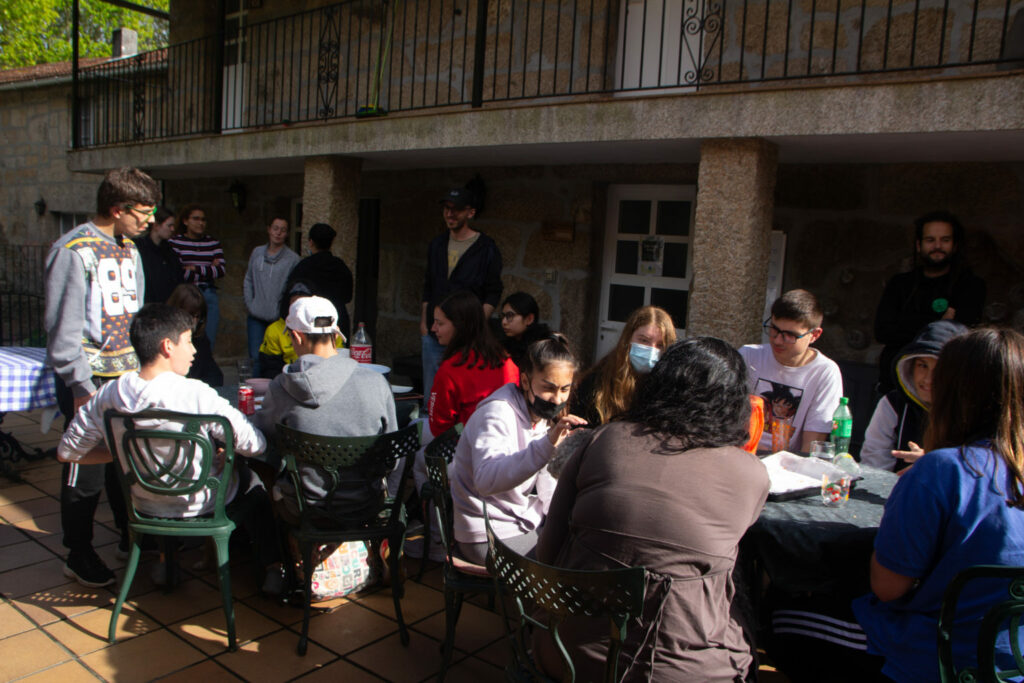 Gardening with Se.
At the begging of this spring, we started a permaculture garden. Our coliver Se led the entire process of planting a garden with vegetables;
Journalism with Andreea
In one of the sessions, we organized an interview-journalism action with the students. They were trained to take photos of our mentors/colivers. They learnt how to ask questions and create a digital profile of our mentors or colivers. This workshop was meant to embrace the fear of asking questions to people. In this process, they became friends with our colivers. They learnt how to edit photos and how to digitalize the information collected.
Cooking together
We cooked something for our students in almost every session or bought the ingredients. Andreea was teaching them to bake or make pancakes. This activity was meant to bring fun and joy to cooking and to eat together.
Having fun together.
We want to transform our coliving into a learning space and a space where students can enjoy and feel happy. At every session, in the end, we sat by the pool and had fun together.
Language exchange.
Part of the Rural Hacker project was to teach people in the community English and Spanish. We taught them English or vice-versa, and they would teach our mentors Spanish. We had a group of elderly women that learnt basic technology, and Curro was teaching them basic English. Andreea taught Ivan English as well. He is a brilliant young man passionate about coding and robotics, and she is helping him to make his voice known in the English-speaking world.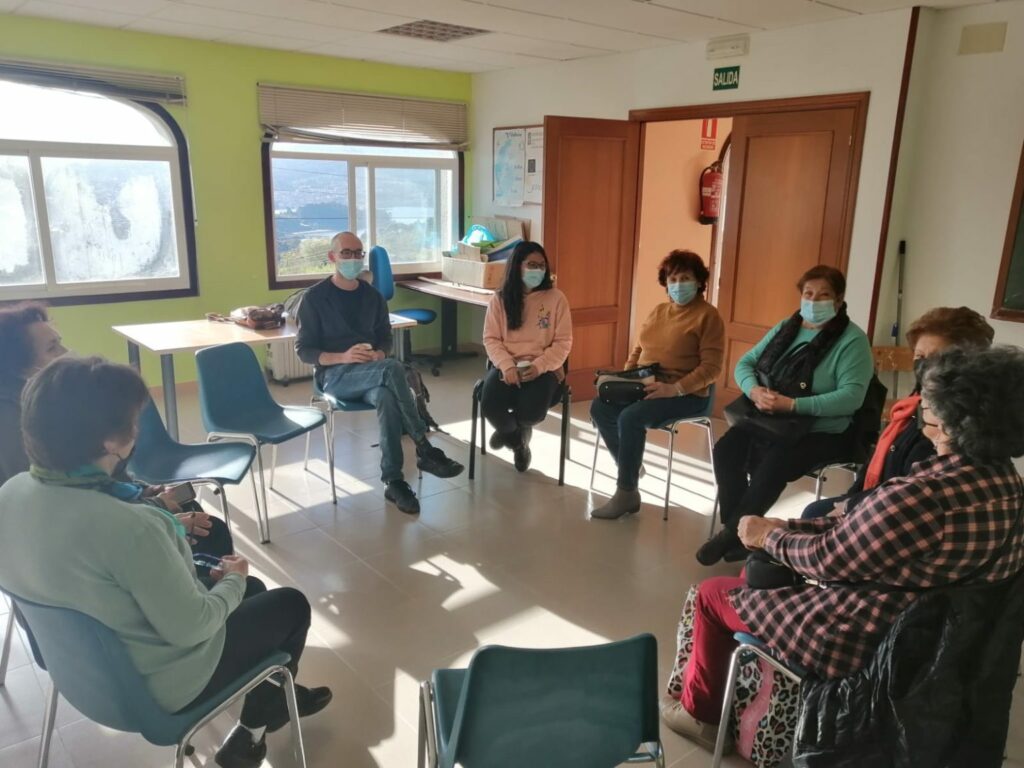 After reflecting on all the activities we have done in the past months, we feel grateful we can contribute to people's lives with the things we love doing the most. We almost cannot believe how many things have happened already, and we're just halfway through this project.
In the next post, you can learn more about each robotics project we are developing.
If there are any challenges that we can help you with, contact us, and we can discuss more with our Rural Hackers.