Curiositech – An Erasmus+ project funded by European Commission
In the beautiful village of Anceu, located in Ponte Caldelas, Galicia, Anceu Coliving had the opportunity to host the Erasmus+ project "Curiositech," a great initiative funded by the European Commission where participants had the chance to live rural while learning about technology.
This project, driven by a group of young technology enthusiasts, including ourselves and led by Ignacio Márquez and África Rodríguez of Rural Hackers, aimed to bridge the gap between urban and rural areas by integrating technology into all aspects of life.
For nine days, 32 participants from 7 countries gathered at Anceu Coliving, learning how to create websites using WordPress and ultimately developing four websites for local NGOs in the Pontevedra region of Spain. Throughout our journey, we united neighbours and young people in a creative collaboration that generated a significant social impact on various levels.
This blog post will delve into this unique initiative's importance and lasting impact on the community.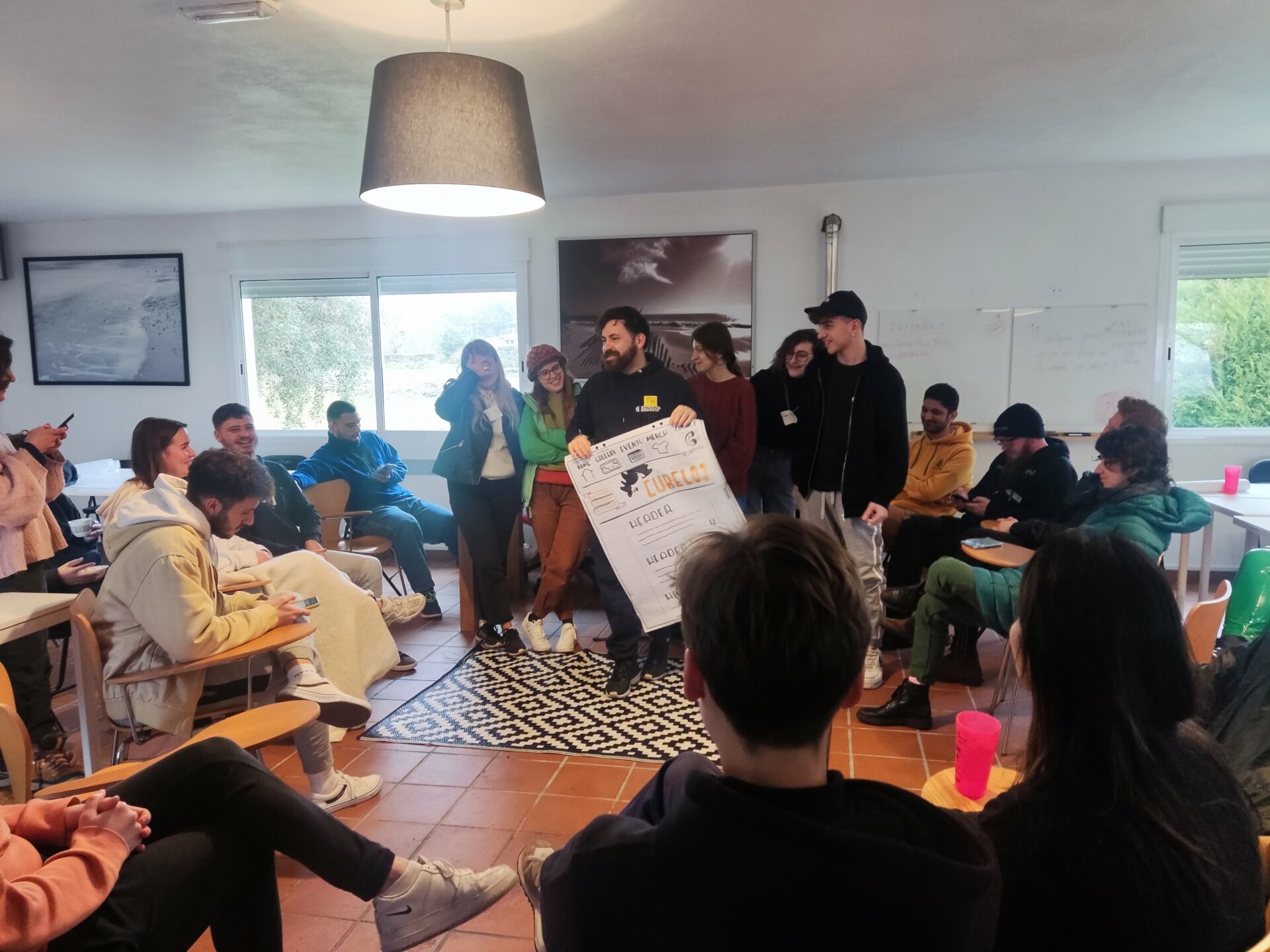 A Glimpse into the 9-Day Journey of Curiositech
The Curiositech project offered participants a memorable and enriching experience, combining an engaging mix of educational workshops, inspiring talks, hands-on activities, and entertaining events. Over nine action-packed days, the participants embarked on a journey that fostered collaboration and technical skill-building and provided ample opportunities for fun, relaxation, and cultural exchange.
We'll dive into the diverse array of activities that unfolded each day, showcasing the perfect blend of learning, creativity, and enjoyment that made Curiositech such a unique and unforgettable experience.
Day 1: Warm Welcomes and New Beginnings
On the first day, participants from Greece, Sweden, Malta, Italy, and Spain arrived at Anceu, marking the start of their exciting nine-day journey.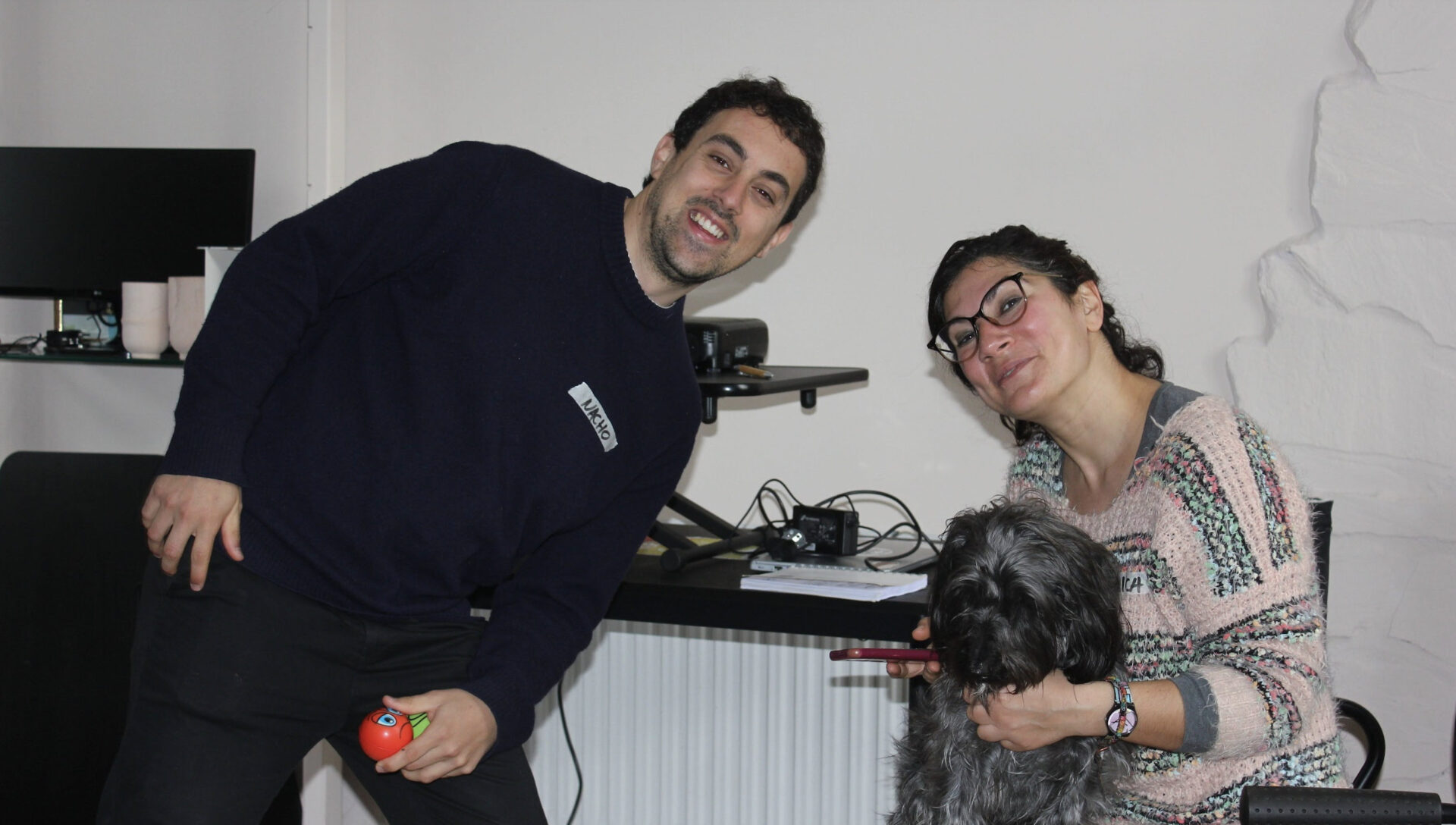 Day 2: Building Connections and Diving into WordPress
Day two started with activities focused on getting to know one another, including an intro to the Youth Exchange program, team building, alliance formation, and discussions on netiquette. Participants then delved into WordPress, attending inspirational talks on tech for good with Juan Hernando and learning about the WordPress Pontevedra community and the Do_Action Hackathon.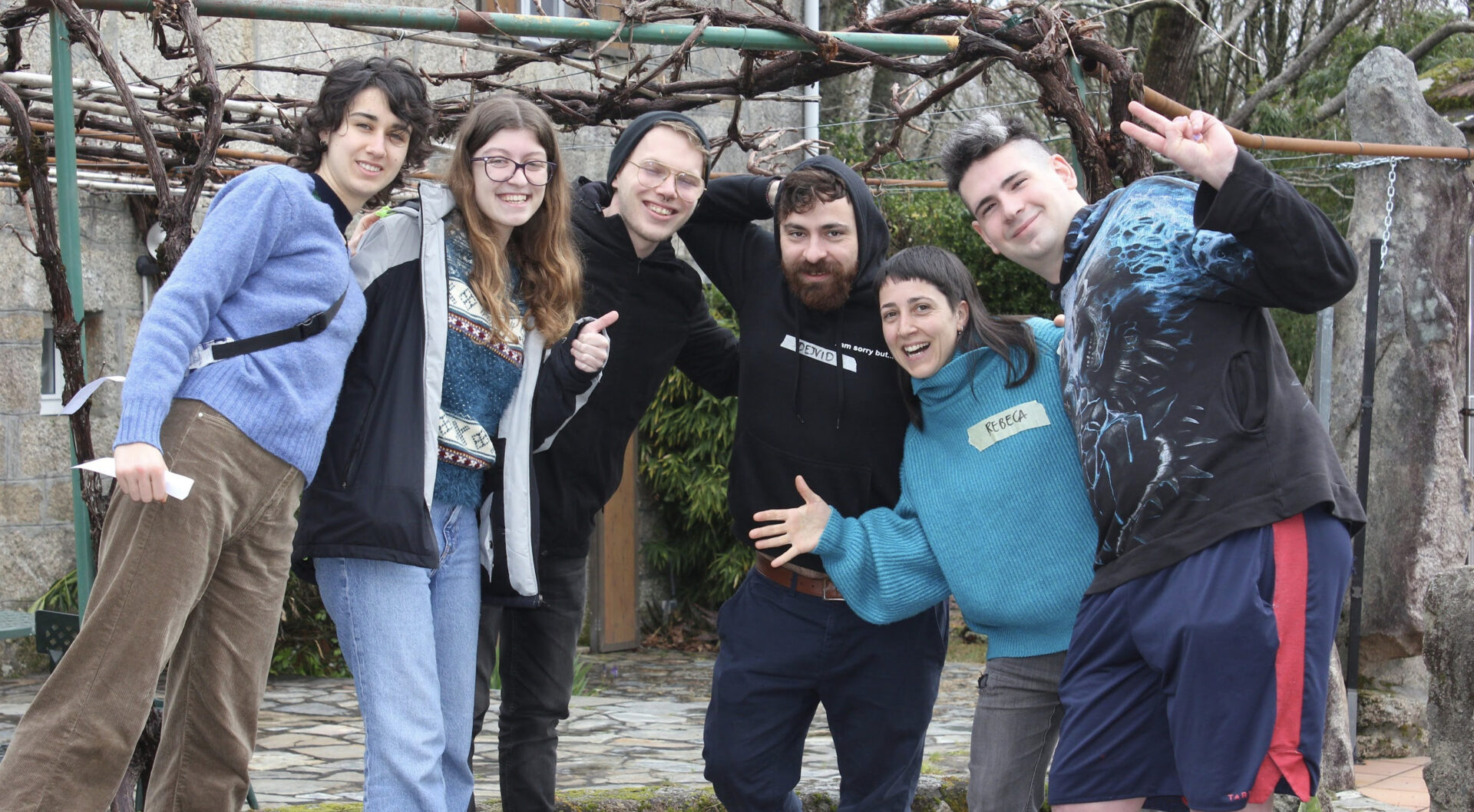 Day 3: Preparing for the Hackathon and Gaining Tech Insights
On day three, participants discovered the local entities they would assist with during the Hackathon and explored the needed materials. They also continued their WordPress journey and attended inspiring talks on tech, featuring Wajari on SEO, reinvention through technology, and Andreea Rusu on social media. Finally, the day ended with reflection and committee work.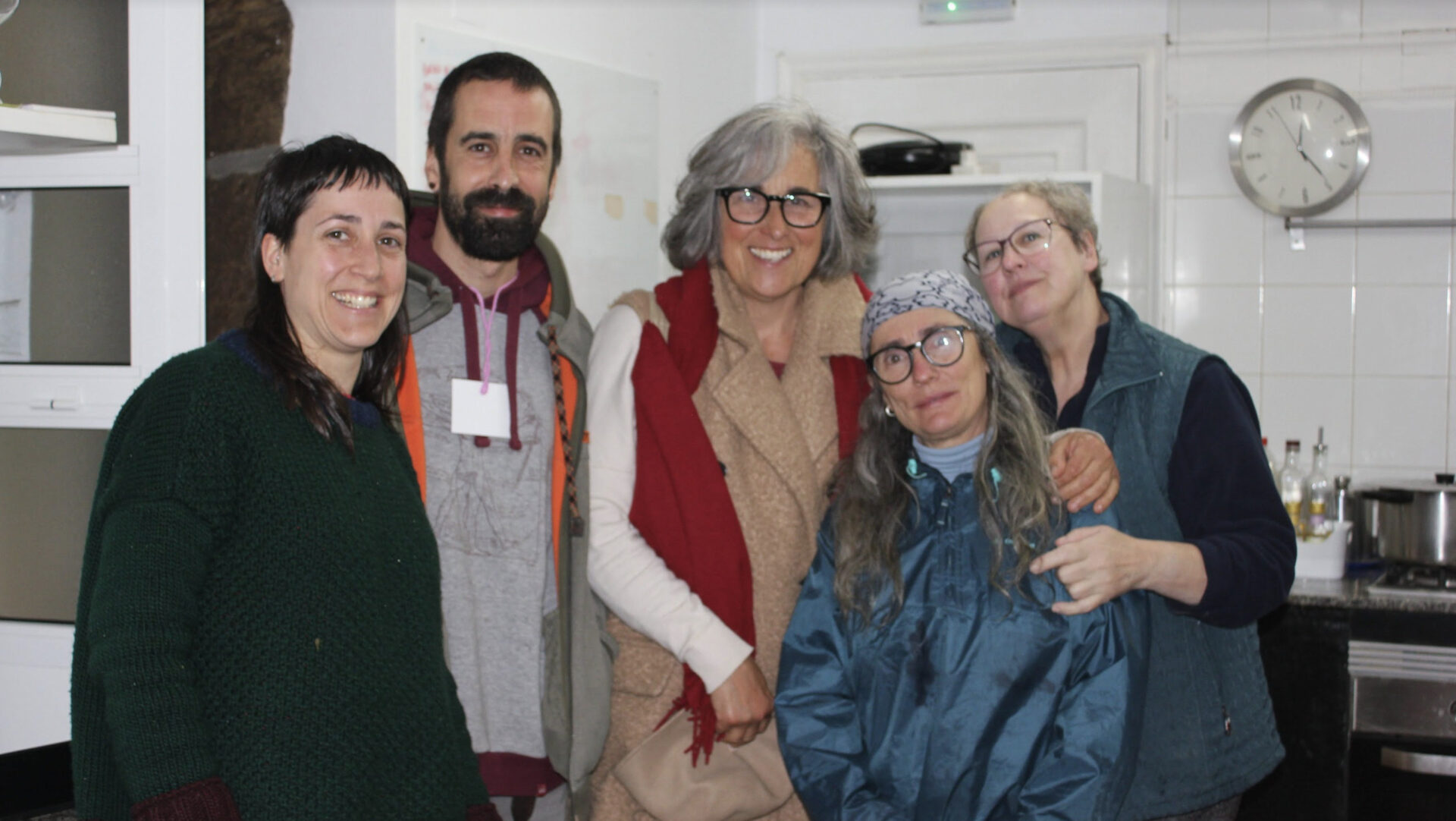 Day 4: Capturing Content and Cultural Experiences
The fourth day saw participants visiting the projects to create content, followed by a creative and relaxing session with Elisabeth from Zengoala. Finally, the day concluded with more inspirational talks and committee reflections, and we talked and prepared for the "Entre Culturas" event.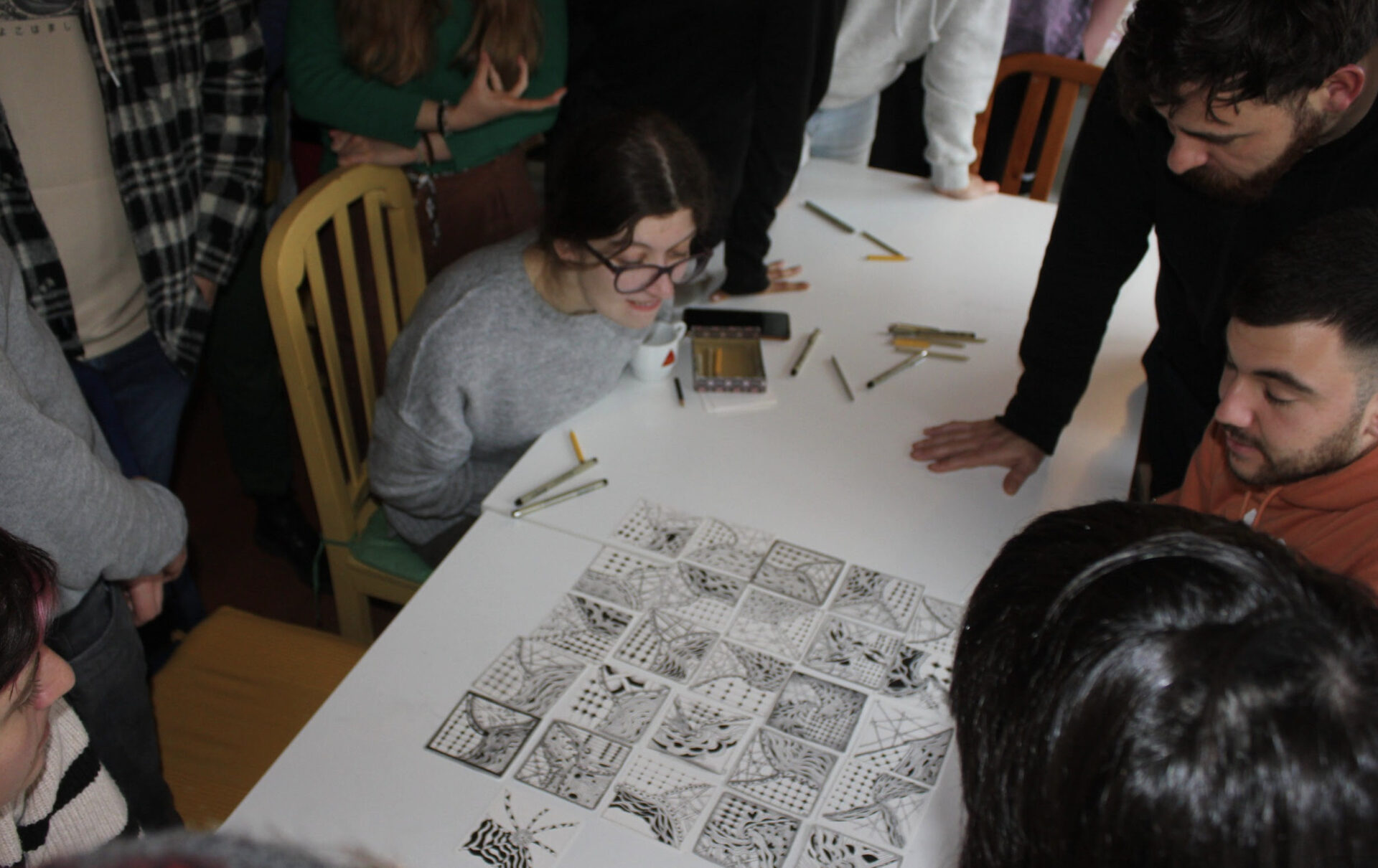 Day 5: Creativity Unleashed and Artificial Intelligence Insights
On day five, participants painted a mural with Cuco, tapping into their artistic sides by giving life to Casa do Pobo's stage through a painting representing Anceu's village's traditional dance. They also attended an inspirational talk on Artificial Intelligence by Anis, further expanding their knowledge of cutting-edge technology.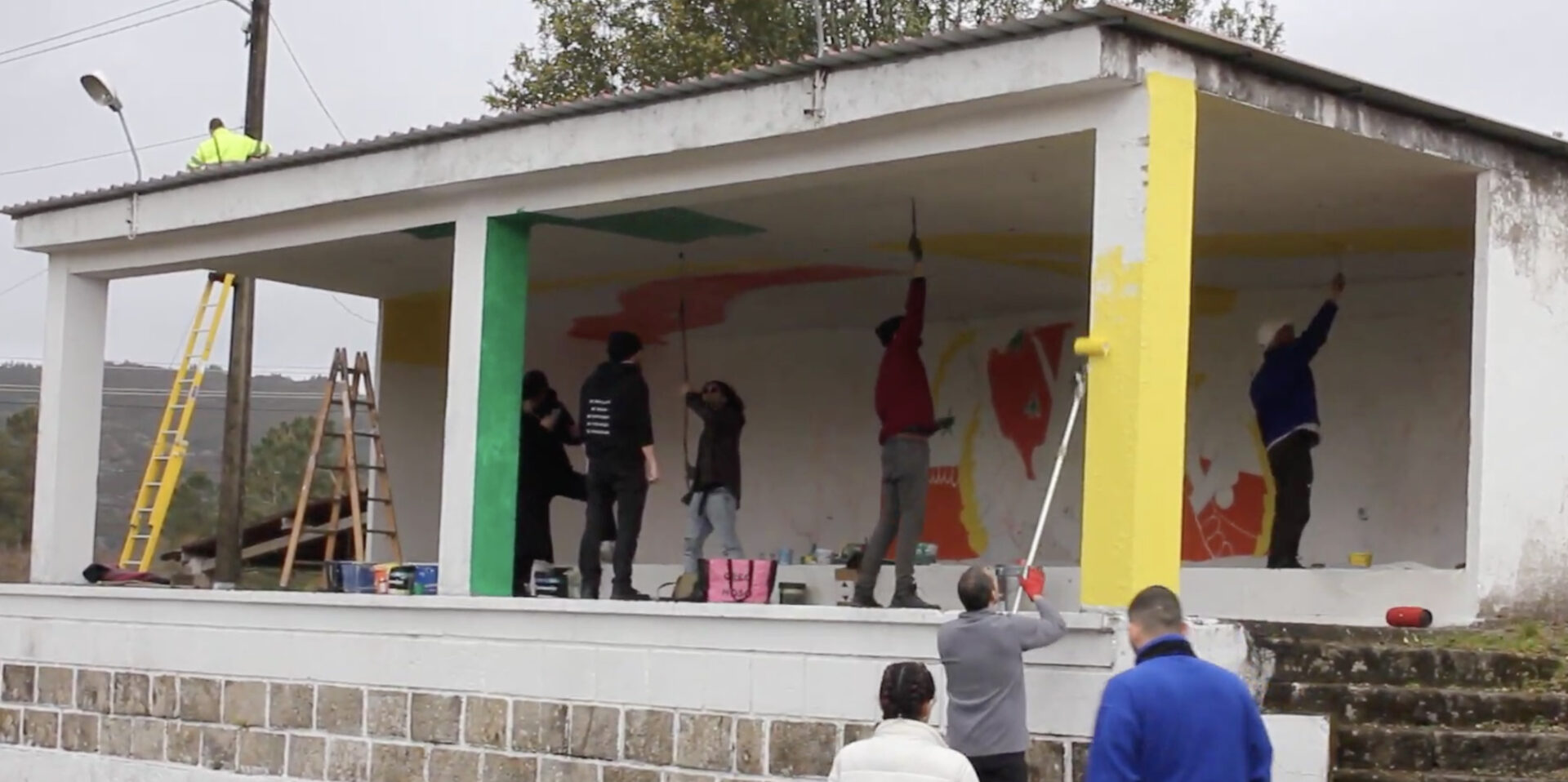 Day 6: Embracing Nature and Celebrating Culture
The sixth day began with a refreshing walk with Rebeca, followed by preparations for the "Entre Culturas" event. Participants enjoyed a night of music and gastronomy, connecting with locals and immersing themselves in the region's rich culture.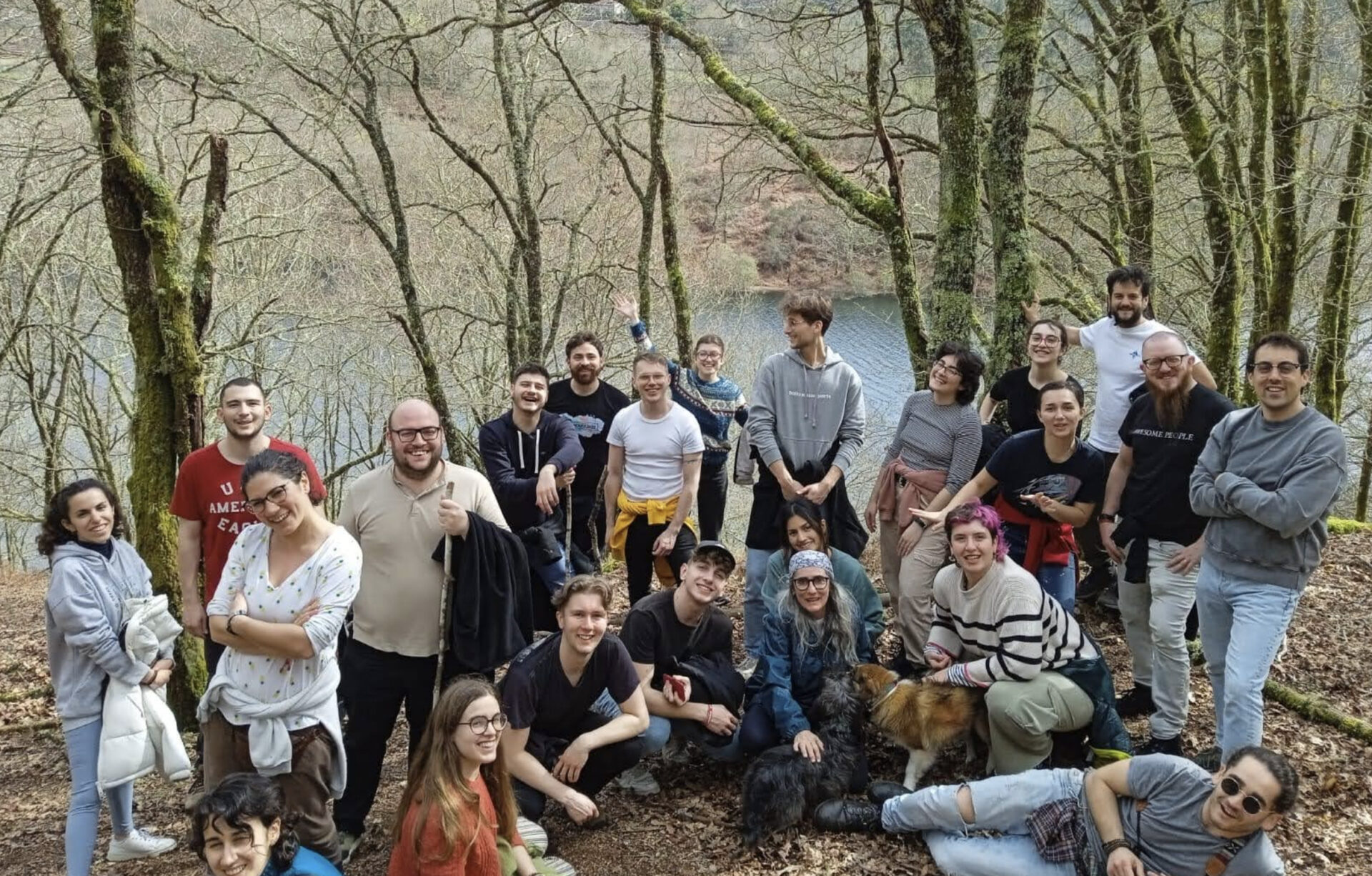 Day 7: Hackathon Action and Robotics Revelations
During day seven, participants focused on the DO Action Hackathon, putting their newly acquired skills to work. The day they also featured inspirational talks on tech with Agus and Edouard, who introduced participants to the fascinating world of coding and robotics.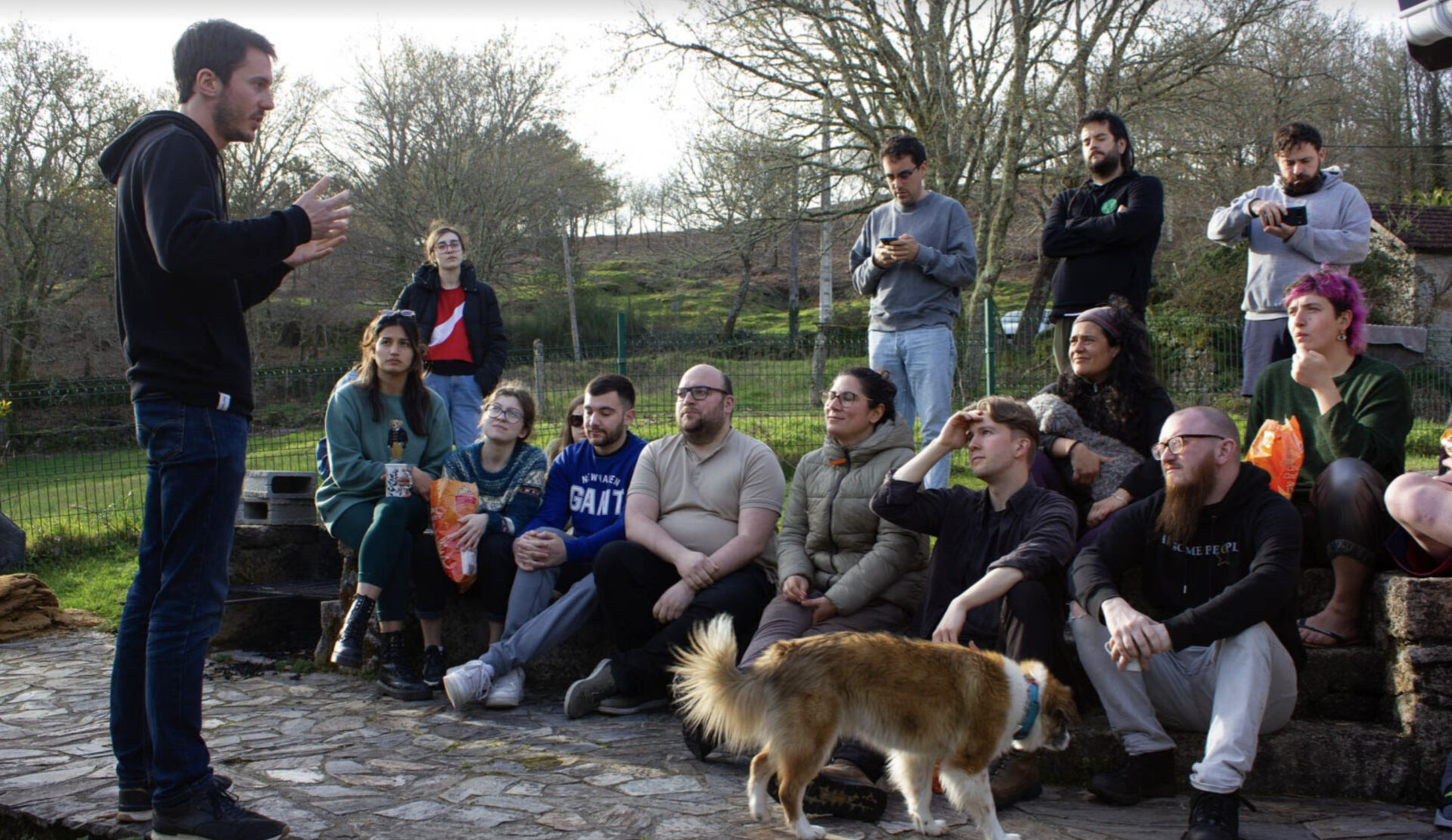 Day 8: Hackathon Finale and Reflections
On the eighth day, they marked the conclusion of the DO Action Hackathon, culminating in the presentation of the websites created for local NGOs. In addition, participants received their Youthpasses, completed final evaluations and feedback sessions, and discussed future dissemination efforts. Finally, the day concluded with committee reflections and tasks to complete before leaving Anceu.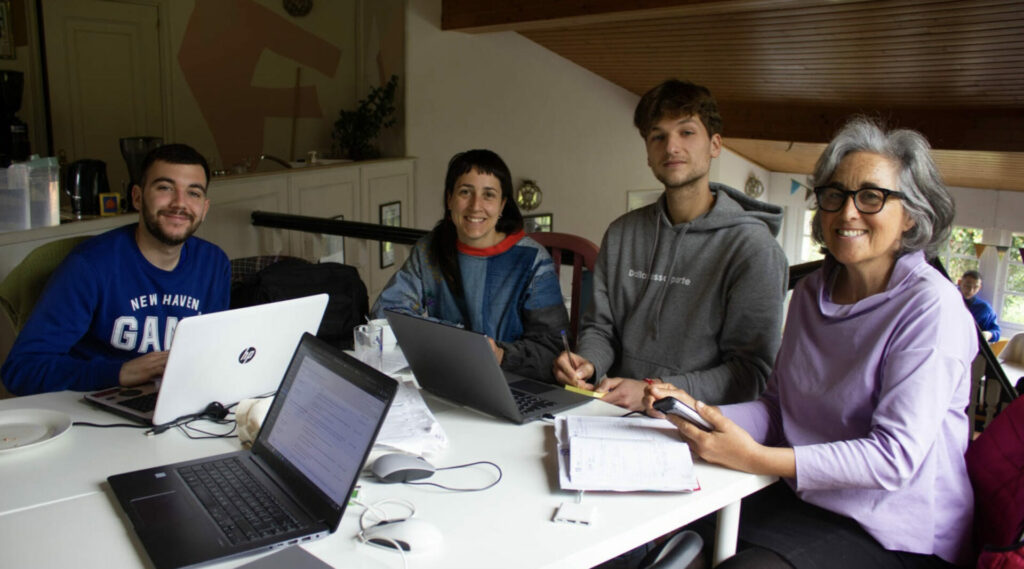 Day 9: Farewells and Departures
On the final day, participants bid farewell to Anceu and each other, carrying unforgettable memories, newfound friendships, and valuable skills from their enriching experience at the Curiositech project.
The Impact of Curiositech: Four Websites Empowering Local Initiatives
A significant highlight of the Curiositech project was the creation of four websites, each designed to support and promote local initiatives, ultimately driving positive change within the community.
Cubelos Aldea webiste
The first website, Cubelos Aldea, was created by Nico, the Association's president. This website brings internet users closer to the village of Cubelos, an initiative for environmental protection and fighting fires. One of the village's unique features is the large number of goats they host, which help clean the mountains, protecting against fires.
El Mercado de la TíaNi
The second website, El Mercado de la Tía, is a virtual space created with the help of Nieves, a neighbour who sells books by weight and organizes cultural activities with high social value in the town of Gaxate. On this website, you can find information about the cultural events at Tia Ni's Market and the books.
Casas Indianas
The third website, Casas Indianas, was created in collaboration with Teresa Taboas, an architect and writer of the book "Os Brasileiros," who has shared her extensive knowledge about the impressive Indian houses found in Anceu and the rest of the region. On this website, you can find photographs and detailed descriptions of these houses, which are a testament to the heritage of emigration. One of the great features of this website is that it is a collaborative platform where everyone can add different "Casas Indianas" and their descriptions from other parts of the peninsula.
Casa Do Pobo de Anceu
The fourth website is Casa Do Pobo de Anceu. The Casa do Pobo de Anceu is a social and community venue that aims to promote social cohesion and the well-being of the local community in the village. This house is managed and administered by all the regional associations of Anceu, including Rural Hackers, the Water Community, and the Montes Community.
Conclusion
In conclusion, the Erasmus+ project "Curiositech" has been a transformative experience for everyone involved. Over nine memorable days, we engaged in enriching activities and workshops and fostered lasting connections with locals and participants from different countries. Through our collective efforts, we successfully built four websites that promote and support the unique initiatives of the Anceu community.
This project has demonstrated the power of technology in bridging the gap between urban and rural areas while also highlighting the importance of collaboration and cultural exchange. The lasting impact on the community will be felt for years as these websites continue empowering local projects and bringing people together. As we reflect on our time in Anceu, we feel proud to have been part of such a meaningful and inspiring project, and we look forward to seeing how the seeds we've planted will continue to grow and flourish.