In today's article, we want to show you more about our rural coworking and coliving space and discuss the rooms we have been redecorating since we opened Anceu Coliving.
This is what two of our rooms look like now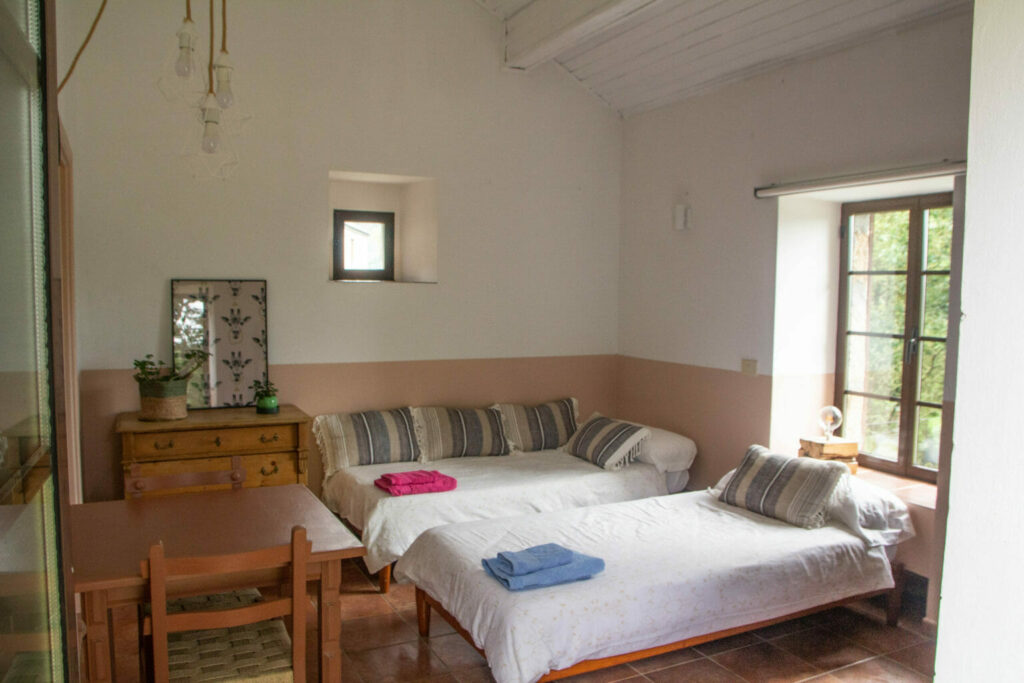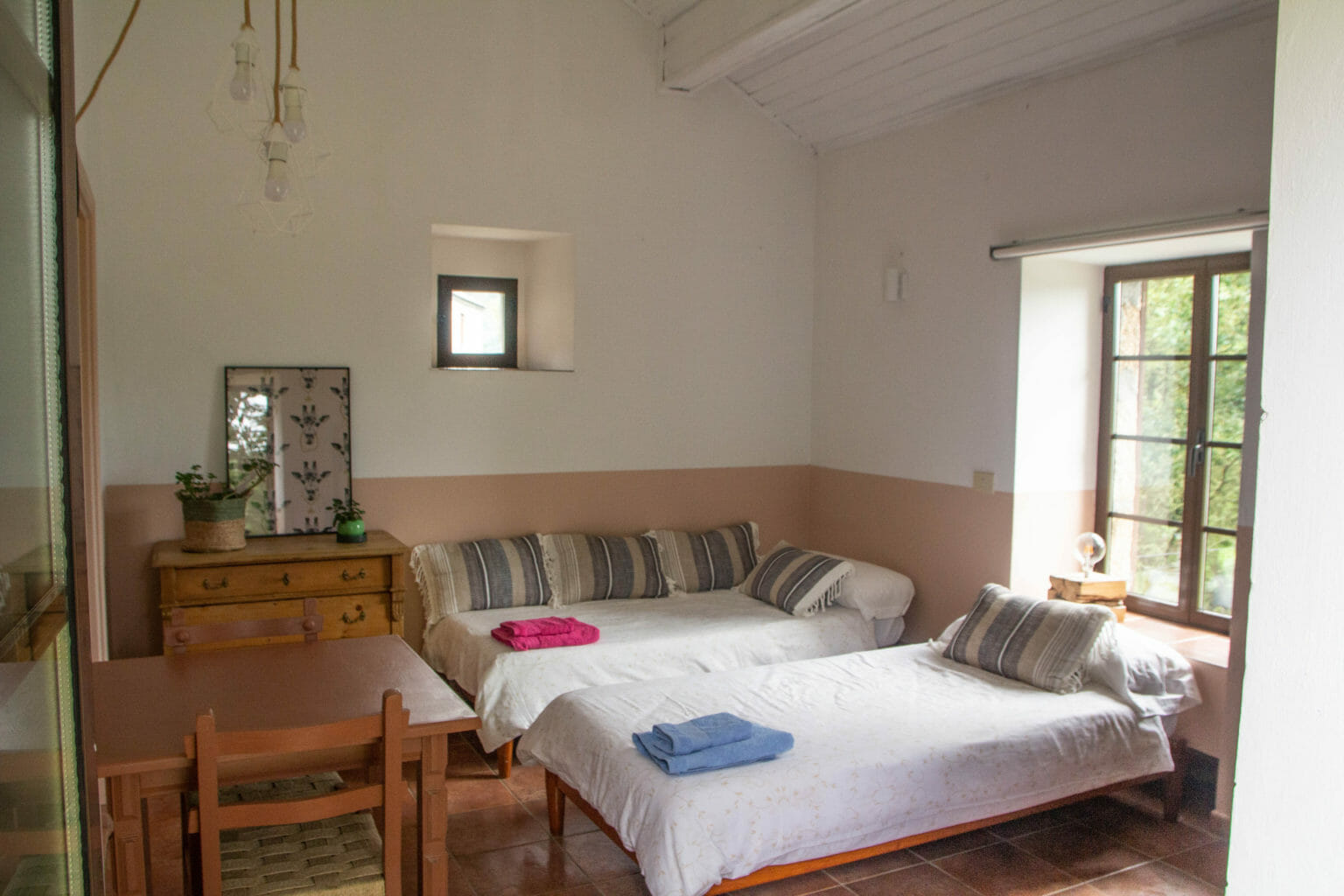 Before being what it is today, Anceu Coliving was an artisanal workshop for ceramics, then it became a hotel, and a restaurant opened for people around Galicia. When we bought this place, it already had plenty of furniture and materials we could redecorate and repurpose. When we started redecorating the rooms, our mission was to create spaces that tell stories and make those living in them happily.
And this is how the "At Home" project took birth.
Ceramics from the old workshop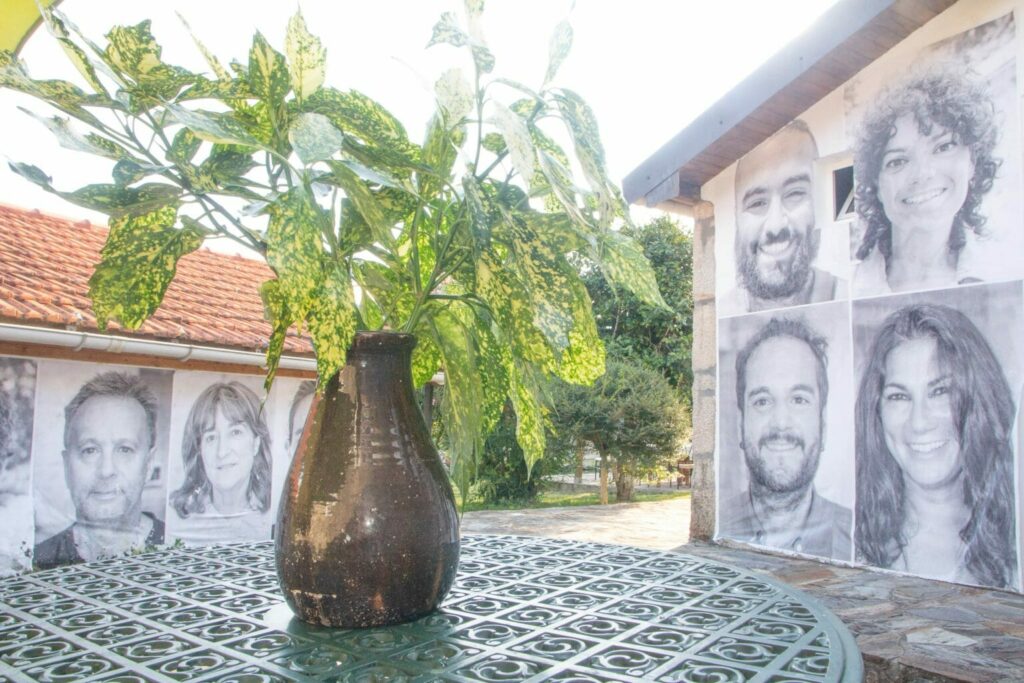 The old restaurant

The old hotel rooms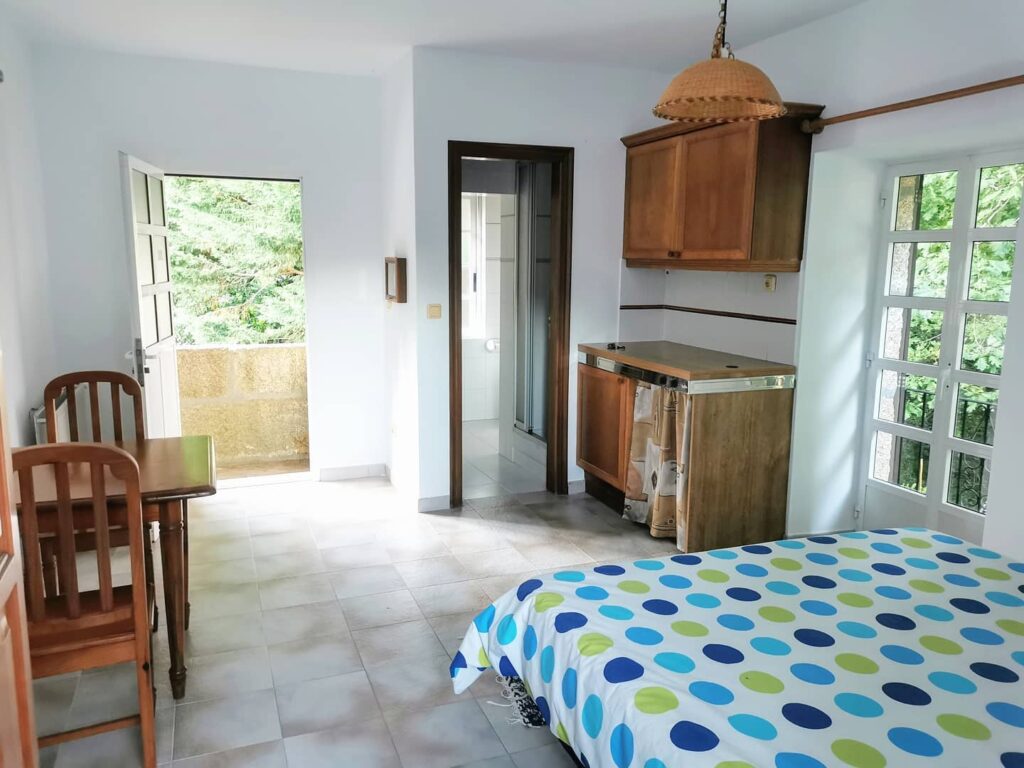 One of the main philosophies when recreating this space was to recover old furniture and give it a new life. In addition, we aimed to create a sustainable interior design by taking advantage of resources and reducing waste.
"Upcycling the past" was one of the main projects where we transformed existing pieces using natural materials and recovered objects. This project was first brought to our coliving place by the interior designer MAOW studio&shop • Lydia. As decorative elements, old wooden frames have been recovered, and old german wine boxes transformed into bedside tables and shoe racks. One lamp has been created from an antique wrought iron bracket. The new coat rack is an old closet door. The desk is no longer the protagonist, transformed into an extension of the window. The closet has been visually reduced, incorporating its mouldings as part of the entrance decoration.
Repurposed materials around Anceu Coliving's rooms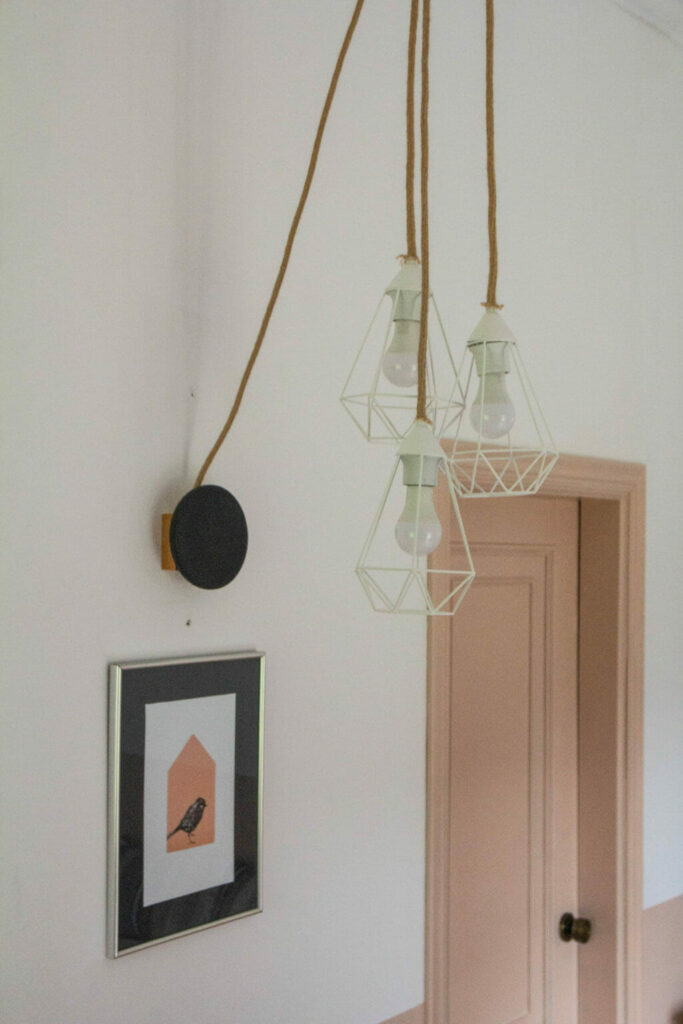 Meet one of the master minds and interior designers  – Maria
One person that helped us tremendously with decoration in Anceu Coliving is María Vázquez or Dr Livinghome. he is from Galicia, and her mission is that everyone enjoys the home they deserve. He calls herself introverted and idealistic. She believes that her house is her refuge, the relaxation area, and the amusement park. His house is where we all should feel most comfortable and where we belong most. After ten years as an Art Director and Creative Director, decorating events for large multinationals and locals for small businesses, she founded Dr Livinghome in 2015 to help individuals decorate their homes with taste and passion.
We believe Anceu Coliving has something magical, whether it's reflected in the lovely pool in summer, in the cosy fireplace in winter, in the beautiful forest, or the refreshing lake; we wanted to bring this magic into our rooms also, and thanks to the collaborative work with a couple of interior designers we had throughout the year, we could create this.
The magic of small details