Welcome to the first edition of the AFF – Anceu Film Festival! ​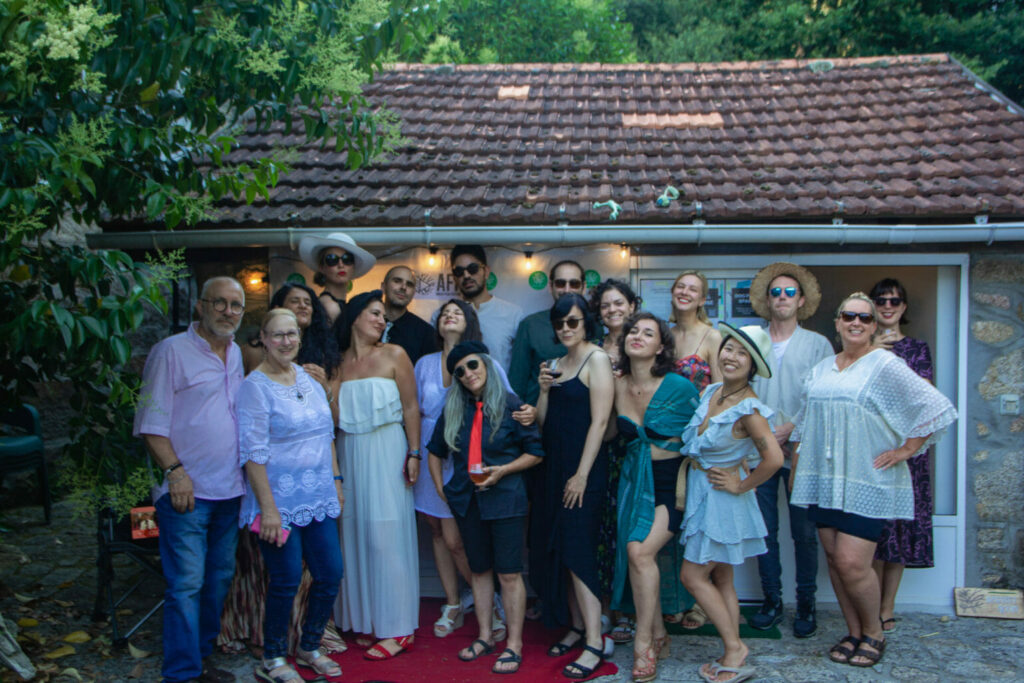 A few weekends ago, our colivers Ricky & Jules came up with the creative and bold idea to create our short movies with our colivers.
Ricky and Jules are creative directors and motion designers with more than 12 years of experience in film, advertising, video games, and TV. They're the developers of the video game "Unplugged VR," which allows you to play air guitar without controllers. 
They proposed we create our Film Festival out of a passion for filmmaking and outside-of-the-box thinking.
These were the rules for the competition:
To create a short film of fewer than 4 minutes, low budget, and possibly low effort
Having fun was the main goal of the AFF!
The short film must contain these elements:
Location: A coliving in the future
Prop: Fork
Line: "Please tell me that's not what I think it is."
We also randomly chose the teams and the genres:
Drama: Africa, Kristine, Anya
Thriller: Agustin, Jules, Patrick
Horror: Alexandra, Fidel, Ricky
Comedy: Andreea, Sunny, Michele
Romantic: Anis, Anna, Tiphaine
Together with our team, we had a week to think of the script, scenes, shoot the movie, edit and then, on a Friday after dinner, the party started.
We had a proper movie premiere with "the movie stars" on a red carpet and a projection inside our Chill House; we also had to nominate the best movie, best actor and best script and vote.
What we lived was a real short film experience; we discovered how talented our colivers were, sparked our joy, and brought us together. It was not a competition, in the end, the main point was to have FUN!!
#Coliving
#Coworking
#Connecting
#slowtravel
#anceuvibe